QA testing has become a vital part of software development and plays a key role in the success of the final product. But the process of finding bugs doesn't mean just clicking buttons and waiting for errors to come up – it represents an intentional search for flaws in the code while testing multiple user roles. Being involved in QA means you never stop learning and there is no typical day in the life of a software tester.
My name is Sorina and I'm a QA Tester in the eCommerce team here at Zitec. I am involved in a project that implies building an eCommerce website, developed in the Adobe Magento Cloud platform. Following the Agile methodology, we perform tests across all stages of the software life cycle – from test branches and integration testing on our staging environment, to smoke testing in production.
Today I invite you to take a peek behind the scenes of a QA tester, as I walk you through my workday.
08:00 to 10:00 – Rise, shine, and plan my day
I'm a relatively early starter and now, thanks to the hybrid work model adopted by Zitec, I've reallocated my commuting time to more fun playtime with my Labrador, Goku.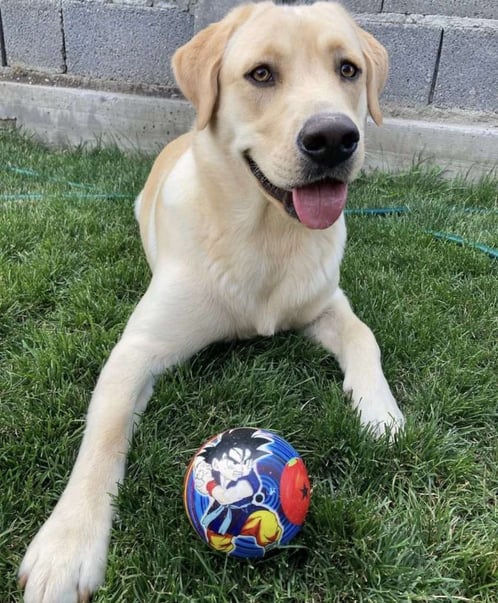 I start my workday by reading through the emails, chat messages, and looking over the meetings of the day. Jira is also a big part of my morning routine, as it's the project management tool we use in our team. I make sure that all the tasks completed yesterday have been moved to the right column ('Ready to release' or 'Done') and I check for new tasks added by my fellow developers in the 'Ready to test' column.
10:00 to 1:00 – Stand-up, testing, and more testing
Now it's time for the Daily Stand-up with my team, where, to your surprise, there is no one standing up during the meeting (but you can if you want to). This is how we keep track of everyone's deliverables and solve issues. We each share short updates about what we did yesterday, our work today, any bottlenecks that may hinder our progress, and ways to unblock them.
There's a high level of trust and communication among the eCommerce team members (project manager, developers, testers, graphic designers), so our stand-ups are as quick and on-point as they should be. We all know the project's priorities and how to organize our work in order to deliver on time.
After the daily stand-up, it's testing time. Most part of my day is spent thinking about how to 'break' the code and reveal all the possible bugs by creating and running test cases. I also use several scriptless testing tools that do not require programming skills.
I'm heading to Jira, where tasks are sorted by priorities, and as it turns out, today I'm starting with API testing.
Side note: I haven't tested APIs within a project before, I did that only as part of practical exercises during some courses. Knowing we'll have functionalities that would require API testing, I allocated some working hours during the past weeks to familiarize myself with the topic. And now it's time to put all that knowledge to good use.
Side-side note: This is one of the many amazing things about working at Zitec – the focus on continuous learning, backed by coaching and mentorship programs. You can allocate hours to learn new skills and grow as a professional. And my fellow senior QA testers are always there to have my back with guidance and tips.
Now let's get back to work :). For the API testing task, the developers created a list of all the endpoints which need testing. As a first step, I carefully read through each requirement and all the related documentation, so I can understand the software's purpose. Using this, I start creating test cases – a group of steps and actions that repeatedly verify functionality and reliability -, using Xray. Each test case reveals a different part of the software that I want to verify.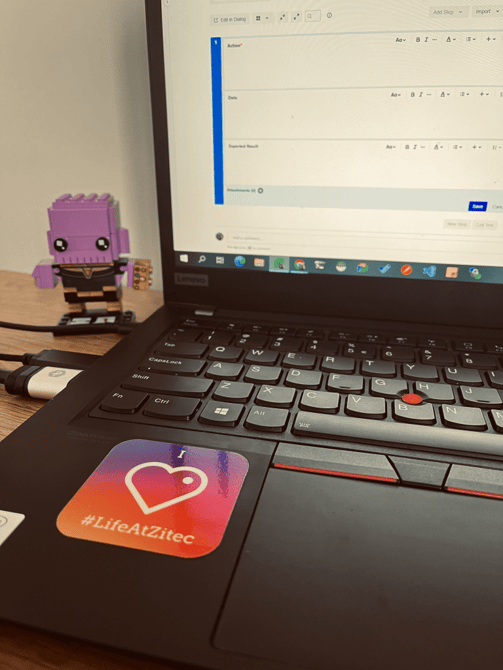 Next, it's time to have a meeting with a developer, as some questions arose while writing the test cases. I always prefer face-to-face meetings, or in our case video calls over chat or emails, as it cuts out misunderstandings and helps me be more productive. Having all the questions answered, I open Postman and start executing the test cases, checking the expected results.
1:00 Good food, good mood
A tester's gotta eat eventually, so I head to the kitchen where I start filling my energy levels back to full power.
2:00 to 4:00 More testing and refinement
Next on my to-do list is some post-release testing. We have a few new, juicy eCommerce features ready to be released in the production environment. We've carried out a sufficient and satisfactory amount of testing in the stage environment, but I still need to check how the features perform after go-live and identify any deployment issues or unintended outcomes.
To do this, I use multiple testing techniques, such as regressions testing – making sure that the previously tested functionalities work as expected, smoke testing – checking whether the website is performing as it should, and acceptance testing – verifying again that the features implemented have met the required specifications.
And it's a wrap! Another day, another QA success story. 🙂 Everything works as expected, so I let my colleagues know and log in all the details in the corresponding Jira ticket.
4:00 to 5:30 Collaboration and teamwork
Collaboration is an important part of our development process. Today we have an eCommerce department meeting, where we usually discuss objectives, questions, and difficulties we've come across in our projects. A big part of it is also dedicated to technology, latest trends, and functionalities, like the newly implemented modules for Adobe Magento Cloud.
It's an open discussion where we learn from one another, share experience and knowledge, celebrate achievements, brainstorm ideas to overcome challenges, and conquer new heights.
If you're wondering what's the best thing about being a QA tester for an eCommerce project… well, it's all about the rush. Arguably the most dynamic sector, eCommerce leaves no room for complacency when it comes to software testing, as new features are constantly being rolled out. This keeps me on my toes, prompting me to always be creative, think outside the box and keep on learning. Because in order to challenge the work of others, you first have to challenge yourself.
Later in the afternoon, I also have a QA department meeting, with all the testers in the company. Usually, it's for welcoming our new colleagues and sharing interesting testing ideas used in different projects.
But today, we're trying something new. Long story short: by completing some funny QA tasks, we had the chance to not only say hello to our new colleagues but also get to know them a bit more and work together. Did you know that making a toast is not that simple? If some of us discovered 3 or 4 steps to making the perfect toast, some came up with up to 15(!) steps for toasting.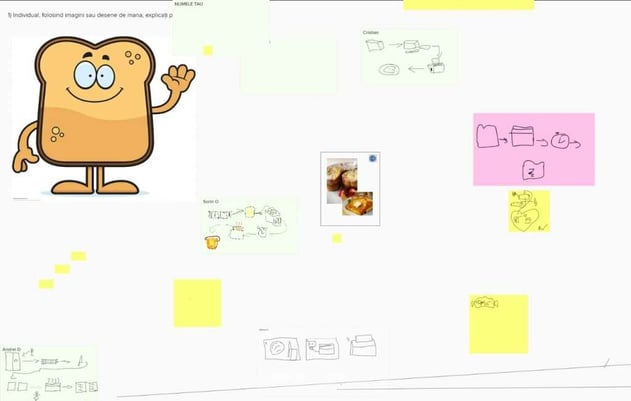 Next on the meeting agenda is something more engaging and exciting: we're looking into the future of our QA department. Ideas, projections, ambitious objectives. If you're a tiny bit curious about what's next on our horizon, book your seat and enjoy the ride!
5:30 to 6:00 – Personal development
Around this time, I typically do more research on how to improve my skills and techniques. And today I'll focus on a task I was eager to start working on: research on testing-related certifications. I start by looking into the Foundation Level Agile Tester and Mobile Application Testing. I explore what technical areas are covered by the certifications and who can apply. I check online feedback, courses, and available syllabus.
This research helps us have a solid learning plan for our current and future QA colleagues. Along with other assignments such as the documentation on Jira and Xray processes to help with the onboarding activities, the Xray presentation for the internship program, or research on a new manual testing tool, these are all part of my activities within the QA department.
Tomorrow is another exciting day – I need to prepare a plan for a test automation process and my eyes are on Testcafe, looking forward to playing with it.
And.. that's eat, I mean… it. I guess my brain found a way to tell me it's time for dinner now. 🙂