In an increasingly globalized marketplace, brands often operate across multiple regions, each with its own unique cultural nuances, design preferences, and user behaviors. While maintaining a cohesive brand identity is essential, adapting the website's design and functionality to local markets becomes equally important. It ensures that users from different regions feel a sense of familiarity, enabling them to navigate the website intuitively and engage with the brand more effectively.

Furthermore, a brand's online presence is not a one-time endeavor. It requires ongoing maintenance and continuous improvement to keep up with evolving user expectations, emerging design trends, and technological advancements. User interface (UI) and user experience (UX) play pivotal roles in attracting and retaining website visitors. A visually appealing design, simplified navigation, and intuitive functionalities are crucial elements that contribute to a positive user experience.
Working with Zitec's Continuous Improvement Services has been a truly collaborative experience. Their team listens to our needs and provides tailored solutions that align with our goals. They have demonstrated professionalism, reliability, and a genuine commitment to our success. The team at Zitec has consistently delivered exceptional support, promptly addressing any issues and implementing continuous improvements to enhance the user experience.

I am confident that the collaboration between Zitec and Beko will continue to yield outstanding results. Our teams share a common goal of continuous improvement and maintaining the highest standards of web design and development.

Gabriel Eremia

Marketing and Product Management Director
Beko: Innovative home appliances with a commitment to sustainability
Beko.ro, a Romanian brand, encompasses a range of characteristics that have made it a household name in the country. Known for its innovative home appliances, Beko combines functionality with a touch of nostalgia, reminiscent of a warm embrace from a beloved grandmother.

From refrigerators that keep produce crisp and beverages chilled to washing machines that leave clothes feeling fresh, Beko's appliances are designed to enhance convenience and comfort in everyday life. What sets Beko apart is its commitment to reducing its carbon footprint and contributing to a more eco-friendly world.
Beyond its environmental commitment, Beko.ro also prioritizes innovative design and user comfort. The appliances are crafted to deliver exceptional performance while seamlessly blending into modern homes. With intuitive features and user-friendly interfaces, Beko appliances make daily tasks more convenient, simplifying the lives of customers and enhancing their overall experience.

With its innovative home appliances, commitment to sustainability, and focus on user comfort, Beko.ro has earned a well-deserved reputation as a leading brand in the Romanian market. By continuously delivering quality products that prioritize both functionality and eco-consciousness, Beko.ro remains the go-to choice for Romanian households seeking reliable and sustainable solutions for their homes.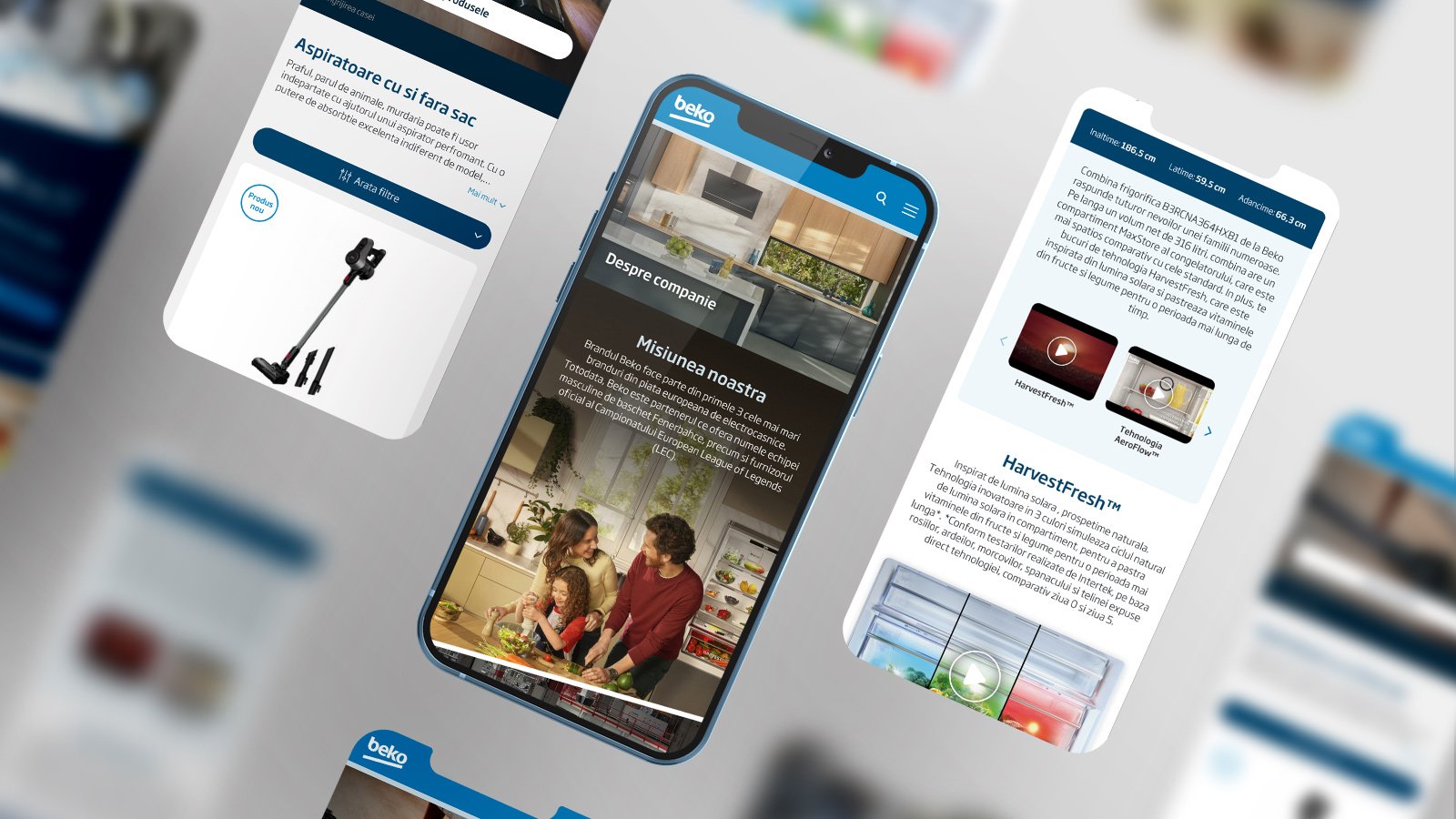 The opportunity: Aligning the local website with Beko's visual languag
The primary challenge for Zitec was to align the Beko.ro website with the visual language used in other Beko markets while ensuring it resonated with the unique characteristics of the Romanian market. Adapting the website to meet local design trends, preferences, and user behaviors presented an exciting opportunity to create a tailored experience that felt intuitive and familiar to Romanian users.
The solution: Revamping the Beko.ro website for enhanced user experience
To overcome the challenge, Zitec collaborated closely with Beko to revamp the website. The team diligently incorporated the visual design principles employed in other markets while tailoring them to the Romanian context. This approach struck a balance between maintaining global brand consistency and integrating local design elements that resonate with the target audience.

Zitec's team implemented the necessary changes while seamlessly integrating them into the existing code infrastructure, ensuring a smooth transition and preserving the website's functionality. They focused on improving the user interface, simplifying navigation, and adopting a clean and modern design aesthetic. Additionally, they introduced new functionalities such as a product comparison tool and an enhanced search function, elevating the overall user experience.
Our collaboration with Beko on the redesign of their website has been truly fruitful and rewarding. As the Business Line Director at Zitec, I have witnessed firsthand the dedication and passion that both teams brought to the table. Beko's commitment to excellence and their vision for a user-centric website aligned perfectly with our expertise in web design and development.

Throughout the project, we worked closely with the Beko team, exchanging ideas and leveraging our collective knowledge to create a visually stunning and intuitive website. Our goal was to ensure that the revamped Beko.ro not only met the expectations of the Romanian market but also reflected the global brand identity."

Ionuț Cociaș

CIS Business Line Director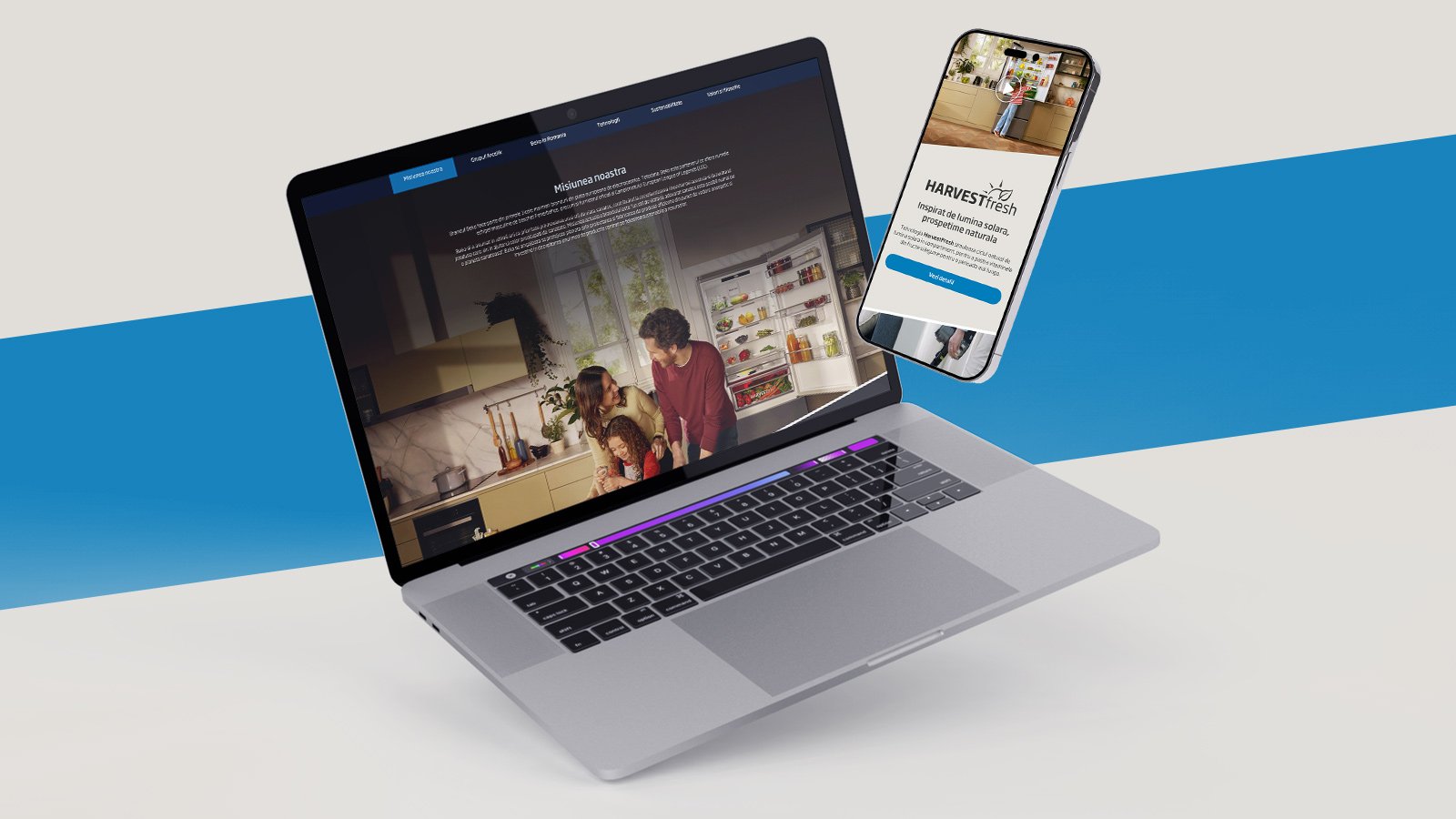 Future plans: Continued collaboration and delivering exceptional solutions
Zitec remains committed to collaborating with Beko to further enhance the Beko.ro website. Continuous improvement and maintenance services will be prioritized to ensure the website stays aligned with evolving user expectations, design trends, and technological advancements. User feedback will guide refinements, and Zitec will continue to implement best practices in UI and UX design.

The revamped Beko.ro website exemplifies the importance of a brand's coherent presence across different markets. It showcases Zitec's ability to adapt and tailor the website to meet local design trends and user behaviors while maintaining global brand consistency.

The project underscores the significance of continuous improvement and maintenance services to provide a seamless UI and UX, ensuring an engaging and user-friendly experience for visitors. With ongoing collaboration and a focus on delivering exceptional solutions, Zitec and Beko are poised to continue providing an outstanding online experience for users across markets.