Cloud computing has become the standard way of doing business, for both small- and large-scale organizations. The cloud has replaced conventional operating models that were highly demanding from a resource perspective. However, securing your cloud infrastructure is essential for the wellbeing of any organization and this is why service providers like Microsoft make constant efforts to always maintain their security services at the highest level.
But, while some companies wrongly assume that the security of their cloud lies entirely within the provider's responsibility, this is an assumption that can come with a great cost. The truth about cloud security is that it is a shared responsibility between the service provider and the customer. It is therefore essential that each organization have a dedicated expert or team that is up to date with the major security risks surrounding cloud computing and conducts regular security architecture reviews in their cloud infrastructure.
In the following lines you can read more about the main benefits of a security architecture review and how Zitec's Security and Data Protection team can assist you in carrying out your shared responsibility for cloud security focusing on Microsoft Azure infrastructures.
Ensure compliance
A security architecture review implies the analysis of the Azure infrastructure against the specific compliance requirements applicable to your organization. We ensure that the infrastructure aligns with the required security controls and policies, and provide you with recommendations on how to mitigate any gaps or to enhance your security posture.
Identify cost savings
Our team can determine whether all security controls are being used to their entire potential. A security architecture review can help you identify if the existing security capabilities are not fully utilized or if you overpay for the security measures that you use.
Ensure business continuity
By proactively addressing any risks within the Azure infrastructure, organizations can reduce security breaches or cyber attacks and prevent system downtime or loss of critical data; thus ensuring business continuity.
Ensure scalability with IaC
Conducting a security architecture review benefits organizations as they identify areas that can leverage Infrastructure as Code (IaC). This can improve the scalability of their Azure infrastructure, reduce the risk of manual errors, or improve overall system reliability and resilience.
Fast changing workloads DOWNLOAD THE FREE EBOOK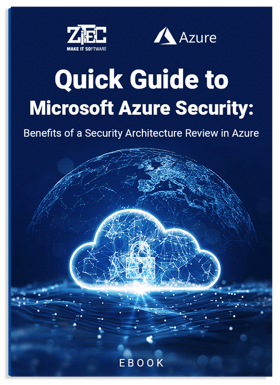 Considering the extensive nature of the Microsoft Azure technology and its benefits, a detailed overview wouldn't fit into a single blog article. Therefore, we created a comprehensive guide: Benefits of a Security Architecture Review in Azure. This eBook also contains valuable insights into best practices and concrete case studies regarding your digital assets protection.
We encourage you to download this free eBook and discover why the adoption of the Microsoft Azure solutions and regularly reviewing your security architecture can help you avoid risks, prevent potential vulnerabilities, satisfy the clients, or offer superior services, speed and performance.

Whether you are looking for a technology partner to drive your company's growth or a security provider to safeguard your assets, our team would be happy to assist you with your challenges.
Editor's note: This blog post was originally published on August 16th, 2021, and has been revamped and updated for accuracy and comprehensiveness.
About the authors of the ebook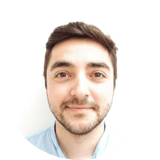 Dorin Huseraș
Cloud Security Engineer
Dorin has been part of the Zitec security team as a security engineer. His main focus is on security automation, integrating security processes into the CI/CD pipeline on a daily basis. One of his favorite topics is cloud security architecture, helping clients to secure their cloud assets by leveraging Azure security services.
Dorin is certified in: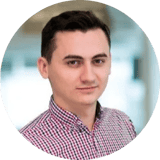 Valentin Tănasi
Cloud Information Security Analyst
Valentin is Zitec's Information Security Analyst, having a proven experience in administering security tools. He previously worked in cybersecurity MSS teams for the oil & gas industry with security products from multiple vendors. These include antivirus, firewalls and patch management. Here at Zitec, he is able to use the cloud version of those tools such as WAF, MDM and Microsoft Defender.
Valentin is certified in: