What independent software development companies need to know about Microsoft Azure Cloud in 2021
The Independent Software Vendor sector, like many others, has been revolutionized by cloud-based technology. Now, building and scaling apps on a secure cloud became more relevant for consumer retention and acquisition than ever.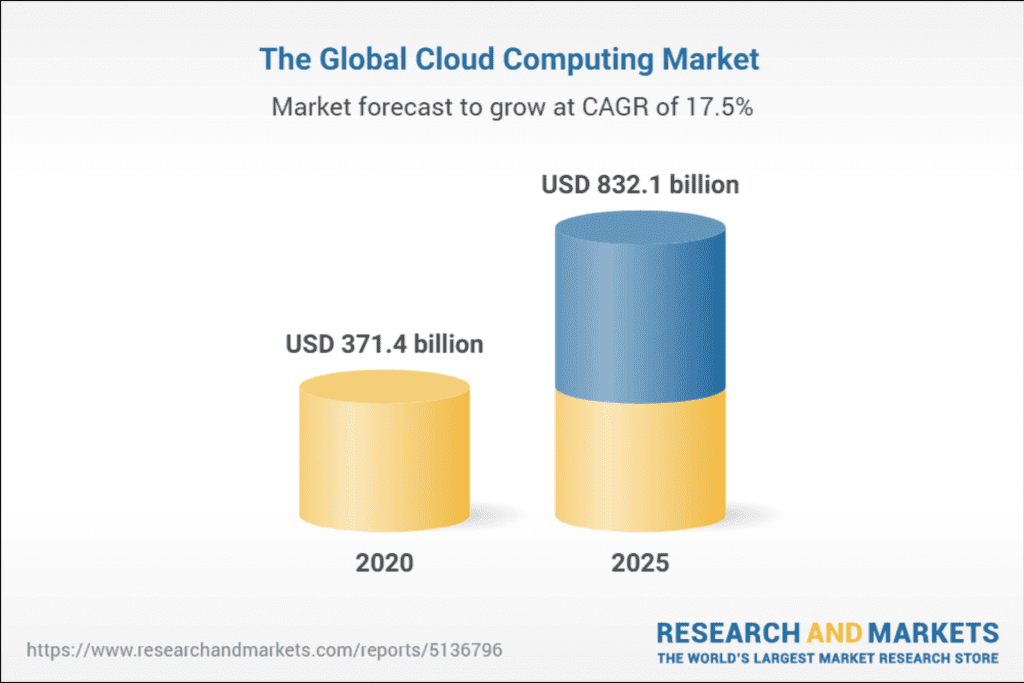 As a result of the COVID-19, digital transformation has become more challenging and crucial.
The demand for cloud technologies and services has risen due to the abrupt closing of offices, schools, and businesses.
IDC estimates that the Cloud market will continue to grow at a pace of 17,5% until 2025.
Image Source: Research and Markets
As the pandemic economically harmed every industry, global giants empower customers with cost-effective and efficient digital solutions. Today's digital economy relies on cutting-edge features and capabilities that are only available in the Cloud.
ISVs who are not yet using public cloud platforms should evaluate the business case for moving to a public cloud platform, such as Microsoft Azure.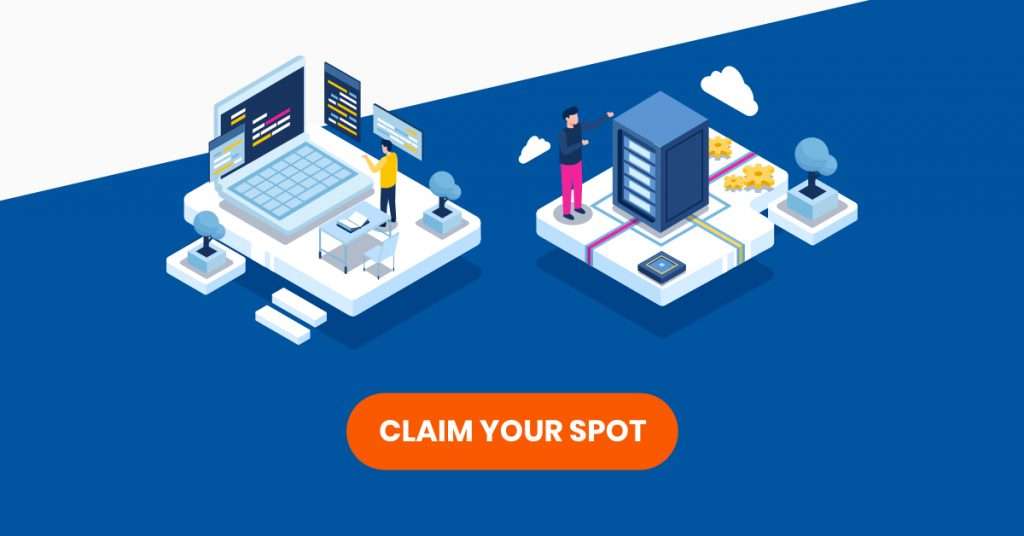 AZURE ADOPTION WORKSHOP FOR ISVs
Get a first-hand experience, join us for practical online workshop Wednesday, March 16th, 10-12 EET.
A Technology Boost
Azure provides ISVs with access to tools of enterprise-level quality. As an application-centric mega cloud provider, it enables ISVs with a broad portfolio of services across the full cloud stack. This helps smaller ISVs to level the playing field against larger competitors. As a result, ISVs can focus on developing their offerings and making a more considerable impact on markets.
Azure advanced capabilities include end-to-end solutions that enable effective DevOps and functional practices across each phase of the application lifecycle (plan, develop, deliver, and operate). Developers can build, test, and deploy their products to any platform as well as the Cloud.
For ISV partners, Azure serves as a significant business accelerator enabling greater agility and productivity, which, in turn, drives higher revenue and profitability. Research shows that one of the key business growth drivers for ISVs using Azure is the ability to accelerate time to develop a new application by 63%. Another significant growth driver is improved operational efficiencies created by automation, increased developer productivity, and lower costs.
Better Financial Results
Research shows that using Azure results in substantial improvement of financial and overall business health. This is accomplished by lowering customer acquisition costs and reducing the length of the consumer buying cycle.

According to the study "The Revenue And Growth Opportunities For Microsoft Azure Partners," Forrester Consulting reveals that:
Partnering with Azure doubles the size of the deal flow pipeline for technology-led partners and 50% for service-led partners via Marketplace, Azure customer demand, and Microsoft cosell.
Building solutions optimized for Azure lowers resalable IP cost of goods sold (COGS) 5 percentage points by leveraging Azure-native capabilities and improving ease of management.
Bringing new solutions to market on top of Azure advanced workloads enables a 10% uplift in license annual recurring revenue (ARR).
More specialized Azure services increase project margins by 10% as customers see more value and are willing to pay more.
Every dollar in assessment and planning revenue drives $8.75 in expected follow-on services over the three-year life of the financial model.
Satisfied Customers
Innovation is no longer an option among customers; it is a survival requirement. However, many innovative capabilities are available only in the Cloud.
An increasing number of organizations rely heavily on the Cloud, which defines their preferences when selecting ISV partners.
Customers choose their ISV partners based on their ability to deliver intelligent, ever-evolving solutions. Azure already has a strong foothold in innovations. Microsoft's platform already supports AI, ML, as well as advanced analytics. Also, Azure provides cutting-edge services such as voice recognition, text analytics, and location tracking. ISVs that adopt Azure can create applications that elevate the user experience with increased intelligence and connectivity.
Maintaining compliance is extremely important, as this is one of the main concerns of customers. Microsoft has a solid reputation for offering compliant products, and Azure is no different. The robust platform can support enterprise-grade applications with even the strictest of requirements. In fact, Microsoft Azure is the only Public Cloud that offers over 90 compliance certifications, including over 50 specific to certain regions.
Additionally, Azure gives ISVs the ability to add new features and extensions that consumers find valuable. For instance, an enterprise SaaS solution can also feature an analytics add-on built with Azure's analytics tools. That is a perfect example of how having the necessary tools can make a great product even better with additional functionalities.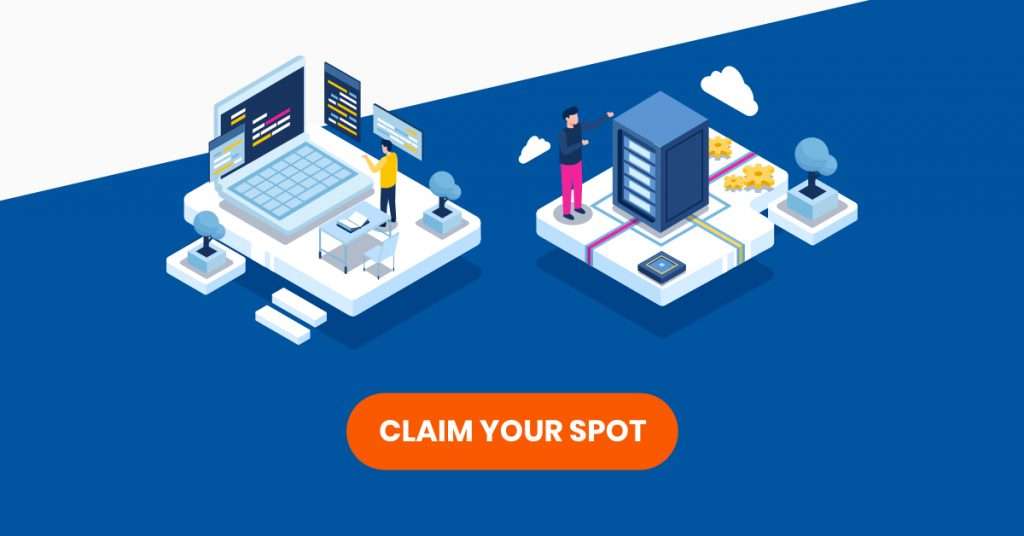 AZURE ADOPTION WORKSHOP FOR ISVs
Get a first-hand experience, join us for practical online workshop Wednesday, March 16th, 10-12 EET.
Global Marketing and Sales channels
Microsoft has a vast network of existing partners. Being part of the partner ecosystem provides access to a broad base of customers, thanks to various tools and channels: Direct sales, Partner/reseller network, Microsoft field sales organization & Azure Marketplace.
Partners are expanding their reach in terms of geographies, customer size, and buyer types by making products and services available in the Azure Marketplace. Channel mix varied greatly from one partner to the next depending on the solutions they offer, their overall size, and the strength of their relationship with Microsoft.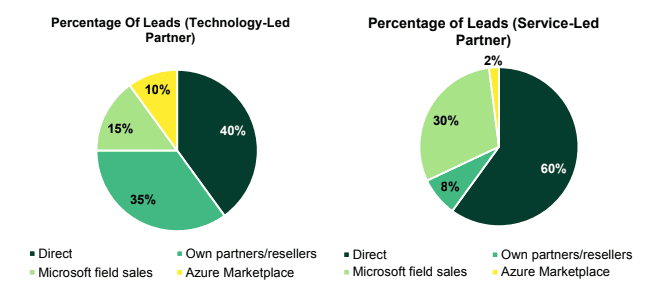 Source: "The Revenue And Growth Opportunities For Microsoft Azure Partners," Forrester Consulting
Key takeaways
By adopting Microsoft Azure Cloud technology, ISVs gain access to the right resources and tools that can accelerate their business, grow their revenues and reach more customers.
Microsoft invests in the partners' success. Research shows it provides ISVs with a clear advantage: increased revenue, profitability, and higher customer satisfaction. Vendors who rely on Azure benefit from the following three growth drivers:
Microsoft Azure market share growth due to expansion of the platform and increased demand for Cloud-based solutions;
Expanding capabilities of Azure that allow partners to provide new technologies and services;
New marketing and sales channels.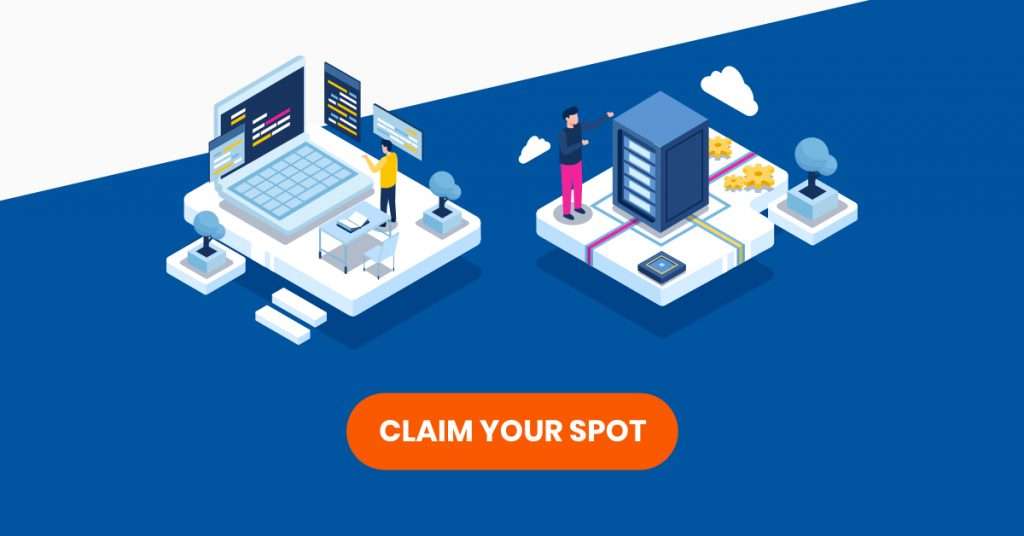 AZURE ADOPTION WORKSHOP FOR ISVs
Get a first-hand experience, join us for practical online workshop Wednesday, March 16th, 10-12 EET.
Whether you are looking for a technology partner to drive your company's growth or a security provider to safeguard your assets, our team would be happy to assist you with your challenges.