Modernizing the education system in Romania has always been a challenge at many levels. In 2003 nearly 3,9 million students enrolled in schools. Yet, almost 1 million less students registered for the 2021-2022 educational year. 259,000 did not have access to online courses due to the lack of necessary technology. One out of two children is an abuse victim and one child out of three suffered from anxiety and needed counseling and psycho-emotional support.
For 7 out of 10 managers it is difficult to find qualified employees. In 2022, Romania employed 84,936 foreigners from 178 countries. This is a consequence of the deficits on the local labor market. And the numbers can go on.
However, companies like Narada believe that sustainable solutions can solve the most poignant educational needs. So, the organization decided to defy the odds.
The organization already had a huge will and motivation to help children in need. Still, to reach their goals, Narada understood that continuous innovation and process improvements are the key. And this is where our partnership started. We had the pleasure to discuss with Raluca Jianu, CEO of Narada about their beginnings, objectives, collaboration with Zitec and future plans.
Let's find out more about what Raluca has to say in this comprehensive interview.
What are some of your most important objectives for your business?
Narada has always been about providing equal access to 21st century education – the type of education that would allow every child to discover and nurture their human and professional potential. We live in a world with technological advancements, innovation like AI or VR, access to the internet, digital devices and apps, so imagining a modern educational system should be straightforward. But it is not.
In fact, there are schools in Romania that do not have even the basic facilities or normal sanitary conditions to function properly. One in six schools does not have proper access to water utilities. 43% of the school buildings are likely to crash in the event of an earthquake. 230,000 students don't have access to a proper toilet on the school premises. The pandemic has left most of the children unable to recover 4-6 months of school activity. This is due to the lack of access to appropriate technology or inability to adapt to online learning. And the stats do not stop here.
Narada understands that the only way to make a significant impact is to innovate. And technology can lead us there. Today, we are executing on our mission via two tech platforms: HartaEdu.ro and Naradix. HartaEdu.ro leverages the needs of schools with those businesses willing to invest in education. Thus, schools are enabled to become self-sustainable. With Naradix, students can navigate their school topics in an interactive way. They can also access topics of interest currently unavailable in schools such as environmental education, online security, or how to start planning for future careers.
Our immediate priority is to scale the impact we're currently making via the two platforms, whilst continuing to innovate in ways that will allow us to achieve our mission.
How did your business evolve in the last few years?
Narada started as a small project of like-minded people who understood that waiting is not an option. Quite the opposite: it's the power of the many that allows us to make a difference.
We initially began as a group of people with day jobs in small and big companies who tried to support innovative teachers with funds from the private sector. When the pandemic hit, our developer colleague built from scratch the first two online platforms. These allowed us to address the logistical and skills-related challenges of the teachers transitioning to online schooling (providing devices like tablets, laptops, video projectors, internet cards, interactive whiteboards, internet SIM cards, or the know-how for using online tools etc).
The use of HartaEdu and Naradix unfolded quite naturally. NaradiX was originally meant to help students recover the gaps. These gaps were created either by the shut-down during the pandemic or the improper access to online schooling.
Before 2020, we were able to work with 10-15 teachers at once and impact a few hundreds of students only. Ever since, we've reached more than 1 million students.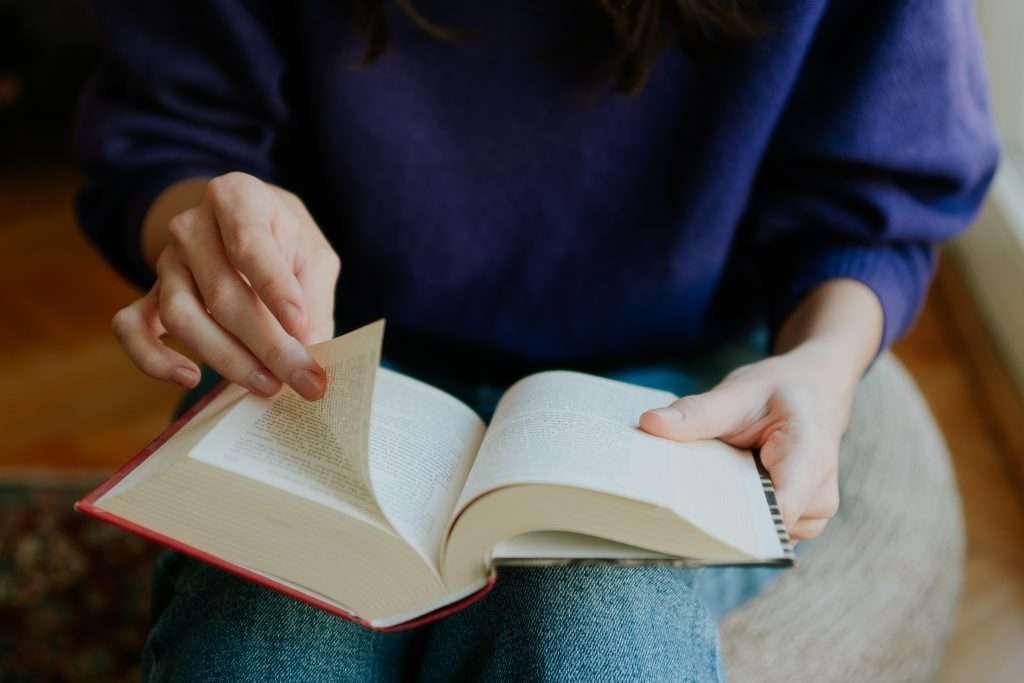 How did the collaboration with Zitec start?
HartaEdu.ro and Naradix were two platforms built and maintained by one, very creative and resourceful developer. As they quickly took off, it was clear for us we needed to scale our tech capacity. Zitec came as a recommendation that we are, to this day, extremely grateful for.
What pain points did you want to address while working with Zitec?
We were looking to grow our impact and we understood that our platforms needed to evolve as well (HartaEdu, Naradix, Narada.ro). This means that we needed to ensure they were secure, stable and scalable, allowing us to innovate at a fast pace.
We were therefore looking not only for IT experts, but a partner who could advise us on how to best achieve our goals. Zitec was absolutely amazing. Firstly, they made sure they understood our mission, our goals and our operating model. Then they ran us through an audit that helped us identify the strengths and the weaknesses of our platforms. Following the audit, they came up with the plan on how to improve our platforms which they also executed flawlessly on. All this time, we were being guided step by step by this team of amazing people, friendly and true professionals. Today, developing new features and exploring new ideas with the team of developers from Zitec is one of our most fulfilling activities.
What has changed significantly for you since you started working with Zitec?

We feel safe.

We have all seen in the news how the cyber attacks and number of site malware have been increasing. Unfortunately, Narada was no exception. However, with only a phone call away, our Zitec colleagues managed the situation. Technology has bugs, it can crash and can seriously damage the user experience. Zitec not only actively preempts many such situations, but, if they ever occur, they immediately come up with solutions.
And this is not all. Launching a campaign or having a sudden increase of users? We can now immediately scale our infrastructure. Another thing that comes to mind is adapting to the user experience or just the ever changing environment we operate in. Currently, we can easily spin new features without affecting the stability of the platform. If we want to get creative about what the future might look like, we have a team we can brainstorm with.
For us, Zitec is not just a partner. Together, we are a team, speaking the same language, moving together towards the same goal.
What do you still want to achieve while working with Zitec? What's important for you next?
We want to hopefully develop new platforms that would allow us to expand our impact and our mission. But until then, it's important for us to keep striving together for excellence, to have at least the same efficient collaboration and great communication. Lastly, to complete the current phase of the infrastructure and user experience improvements, which the Zitec team is already greatly helping with at a fast pace.
In addition, we are always looking towards new horizons to create innovation in education. Zitec is a reliable partner who understands our need to create social impact in education, at the back of TECHNOLOGY. Innovation and courage are values that Narada and Zitec have in common. We work as a team, developing new solutions that serve our mission, whilst being animated by the courage to explore unknown territories.
If you are to recommend other business owners to work with Zitec, what would be the reasons and who exactly do you think could benefit from working with us?
We would recommend working with Zitec because professionalism, dedication and communication are the keys to our joint success. Zitec and Narada share the same core values: transparency and honesty, receiving and giving feedback, getting better and better with every interaction. We see Zitec as an amazing partner for any company that strives for innovation and agility in their area of expertise. They will not have to worry about how technology will keep up the pace. They will be in the safe hands of a very skilful tech team.