This spring brings exciting traineeship opportunities for students and graduates who want to start a tech career. We've launched a series of traineeships on Magento, PHP, Frontend, iOS, and Android that will provide you with 3-month training and work on real projects in a variety of industries. Besides growing your technical and soft skills and working with people having the same interests and passions, you will have the chance to join the team after the successful completion of the traineeship. This hands-on experience will enable you to start the right path toward becoming a specialist in your area of interest.
The beginning of your tech career is in good hands
Zitec is a team of over 300 professionals, many of them with technical certifications from our global partners: Google, Microsoft, AWS, Facebook, or Magento. Therefore, no matter your knowledge, skills, or career level, at Zitec you can be sure to find the right mentor that will guide your career path.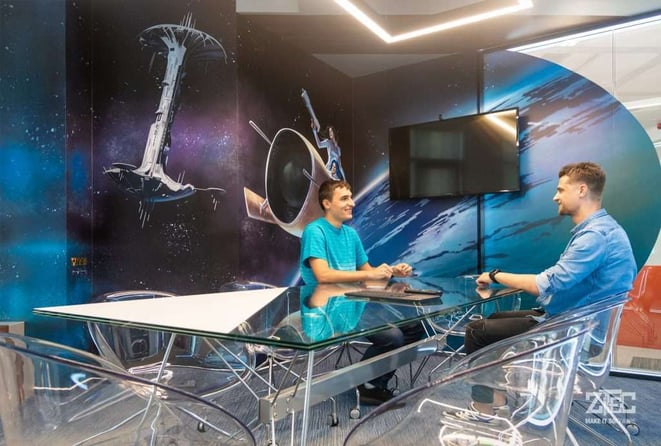 During the traineeship, you'll be under the guidance and support of a mentor, you will be involved in shadowing existing projects, and gain valuable practical experience. Seniors and trainers are committed to sharing their knowledge and expertise, challenging, coaching, and exposing you to everything that will help you grow. Working alongside seasoned Zitec team members will give you the chance to learn about the latest technologies and frameworks.
Our traineeship programs focus on both improving tech skills and developing workplace-related skills. More than that, we want to create a proper transition from the academic environment to a high-performing organizational culture. Our agile methodologies and frameworks will help you develop your collaboration skills and focus on personal development.
In order to keep up with an industry that innovates at a rapid pace, we believe that people must be flexible and willing to take on new challenges. That's why we encourage you to work on a variety of projects to see where your talent and passion best fit.
Curious to learn more about some of our past internships and interns' feedback? Check out our recent blog on the perks of starting a tech career with an internship at Zitec!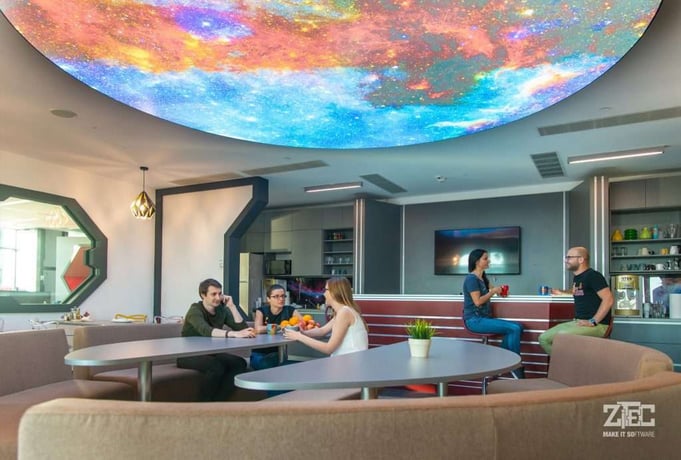 Zitec 2022 traineeship openings
Why choose Zitec
We're a team of professionals who employ technology to inspire and empower people and organizations to achieve their utmost potential. Over the years, amazing people have built at Zitec a powerful organizational culture, which is further shaped every year by new colleagues from all over the country. Our organizational culture and working environment are appreciated outside our company as well; among others, we have been awarded the Employer of the Year Award in 2020 and 2021 and the Best Onboarding Award in 2021.
If you haven't heard about us yet from friends or media, there are high chances you used a product or service developed by Zitec. For the past 18 years, we've succeeded in having an impact nationally and internationally for clients in over 30 countries on 4 continents. If you shopped from the top 7 Romanian retailers, you probably used a Zitec product or service. If you used one of the websites of the over 800 town halls digitized by Zitec, you used Regista, one of our products. If you have a close one that has benefited from a blood transfusion, this might have been made possible through one of our dearest projects, cei1024. If you received a parcel lately, there is a high chance the delivery process involved a Zitec product. And the list can go on.
Where there's no fun, there's no gain
We like to celebrate in our unique way, so we created our own beer, WhiteRabbit, but also our own band, ZiBand, which sings about colleagues or successful projects. Every day, we have the courage to explore, experiment, and innovate from our office inspired by Sci-Fi literature and movies or from home. And yes, we can work from anywhere, thanks to our hybrid model. On top of that, every year, we organize a 4-day team event and a 24-hours hackathon with prizes.

Eager to learn more? Apply on our Careers page and join us for more benefits and surprises!
If you couldn't find the role you're looking for, but you know someone who's a good fit, we have a surprise for you! Send us the resume of that person and you can win a trip! Check more details on our Recommendations page.