In the UK, competition in the marketing business world is pervasive. Simply creating ads does not guarantee one's success anymore. What brings actual results then? Getting the brand's message out, to the targeted audience, at the right time, throughout channels with broader reach. However, what's the best way to achieve this, you may ask. The answer is easy because this is where "programmatic advertising" enters the marketing dialogue. Let's dive in!
What is programmatic and what are its benefits?
Programmatic media is a form of digital marketing that uses automated algorithms to optimise media buys and sells. Its objective is to focus on the most relevant ad creatives, distributed in the proper context to assure a successful campaign. The end goal is to reach targeted audiences and specific demographic segments.
All these are done on a demand-side platform (DSP) via real-time bidding (RTB). A DSP is an automated software platform that enables advertisers and media buying agencies to bid automatically or buy video and mobile ads in real time. They can also search unlimited ad inventory from a range of publisher sites. RTB is a programmatic direct sales/display impression trading. What actually happens is that ad placements are auctioned off. As such, the advertiser competes with other advertisers for the ad impression. The process is conducted in milliseconds.
Basically, with programmatic and the DSP targeting capabilities, one buys the ability to reach particular audiences worldwide. Having increased reach can lead to better chances for conversion. Also, specific targeting translates into fewer wasted clicks and impressions. This also translates in spending less budget for the campaign, hence, higher return of investments.
Another advantage is that while being in control of ad inventories from multiple ad sources, people can use one single interface. Simply put, controlling, tracking, and maximising all digital ads across many networks on one dashboard. Here they can add various rich media ads, such as video, images, and animation and have an overview on their performance.
Do advertisers need a programmatic advertising agency?
Yes, they do. But let's find out why.
While programmatic uses automated algorithms to propel the ads to the right audience, it also requires human intelligence to achieve the best results. Combine data, technology, and the specialists' expertise, and the result can only be an effective campaign, with engaged audiences and more revenue obtained.
Ad agencies employ media and marketing professionals with experience in managing paid campaigns. This team oversees various programmatic marketing ad platforms. The agencies help buyers purchase digital media via display advertising and real-time bidding in the most efficient way possible. An agency also conducts proper research on several ad platforms to identify the ideal prospects.
The professional team within an agency has the necessary skills to create appealing ad copy and engaging landing pages with minimum costs. In addition, they perform ad optimisation that can bring conversions.
The experts gather important data, which is used to measure the performance metrics. The takeaways from every specific approach are then analysed to find out what is necessary to run further successful campaigns.
The bottom line is that an agency can help in the short-term with the decision making process and in the long-term with the business goals and digital media objectives. They have the necessary knowledge to provide programmatic strategies, concepts, and creatives for each campaign. They also have the necessary specialists who have gathered their experience from various campaigns, industries, services, countries, and budgets.
So these experts have the needed insights to understand and work with machine learning tools and algorithms. In addition, via these machine learning/artificial intelligence tools, specialists can conduct personalised analyses that lead to the best audience results and increased ROI. Programmatic agency specialists leverage all those interested in programmatic with publishers, ad servers and exchanges, ad networks, creatives, various platforms, and many more. Lastly, an agency ensures that the channels the data is used are legit and the programmatic advertising is standard compliant. Thus, they offer the proper programmatic landscape, making it accessible for everyone.
Ranking the best: top UK agencies in programmatic
In the United Kingdom, this data-driven programmatic ad media has become a central factor of marketing strategies. No wonder the country was considered the leading programmatic ad market in Europe in 2021. According to Statista's study, in May 2022, programmatic spending saw an increase by 2% in comparison to the values reported in April 2022.
Audiences have become device-reliant and content-hungry. So advertisers must adapt to their needs now more than ever. The solution is simple: programmatic advertising. Luckily, ad buying is currently remodeling the role of media businesses. For this reason, we created a list with the top agencies developing their work in this area. We have taken into account their programmatic services, proprietary tools and methods used in media strategies.
1. Zitec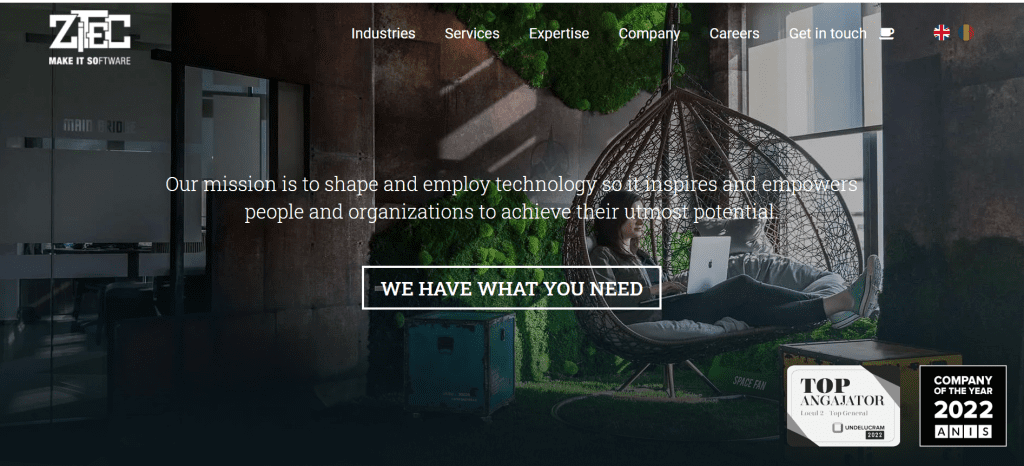 From innovative technology and custom software solutions, UI & UX, blockchain, security, cloud computing, and digital marketing, Zitec has it all covered. In other words, the credits go to 19 years of tech expertise in over 650 successful projects, in more than 20 countries. The company's proficiency caters to the entire array of a business needs, from bringing it to the world to putting it to everybody's top of mind.
The same approach towards integration goes for Zitec's Digital Marketing solutions, where customers can have their budget optimised in the perfect mix of PPC, Email Marketing & Automation, Video Creation & Advertising, SEO, Content Marketing, and Programmatic Media Buying. The company goes beyond any preliminary creative approach discussion. It offers 20 free hours to establish the campaign parameters and free set-up implementation and technical integrations.
Zitec's competencies in programmatic:
customer-centric ad messages and dynamic targeting based on audience behaviour;
gifs and jpegs creatives, as well as HTML5 expandables and native ads;
real-time bidding, bidding management, and brand-building tactics across various devices with minimum costs;
landing page creation for any campaign;
programmatic consultancy & audit, as well as analysis on the overall online presence & overall digital strategy consultancy;
ongoing campaign optimisation and reporting.
2. Soap Media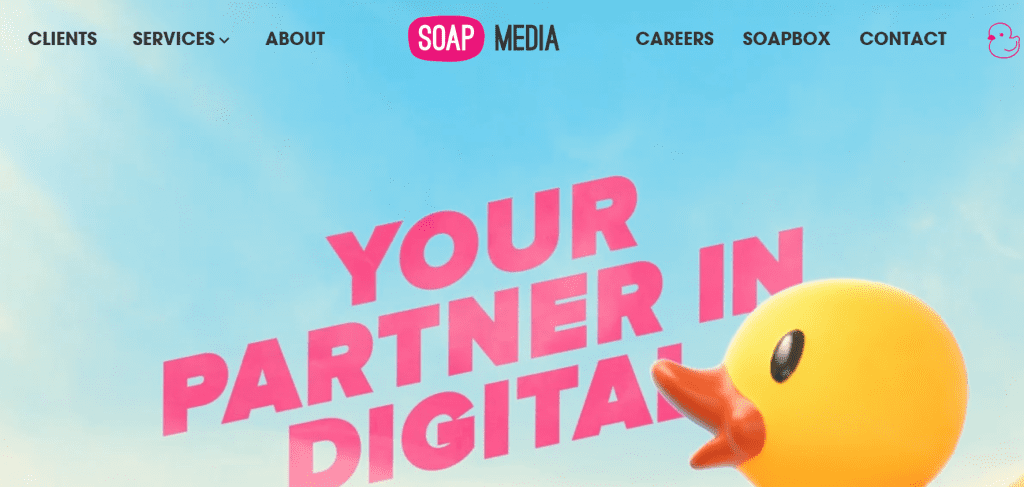 Listed on the Top 10 Programmatic Marketing Companies in UK 2022 by Top SEOs, Soap Media is a Preston- and Manchaster-based digital marketing company. It covers a large spectrum of industries from finance to eCommerce, education and entertainment.
A "customer journey agency", the company strives to implement new advertising and remarketing strategies by utilising programmatic to test audiences across multiple channels. Their mindset is to focus on a plan that reaches the right audience and content alongside any medium.
Soap Media's competencies in programmatic:
creating laser-guided KPIs centered on the clients' objectives;
mapping out customer's journey by selecting accurate website placements;
combining real-time bidding with dynamic retargeting and multi-device touchpoints;
mass-testing audiences across multiple channels;
coordinating programmatic with several disciplines: e.g. affiliate marketing, CRO services.
3. Jellyfish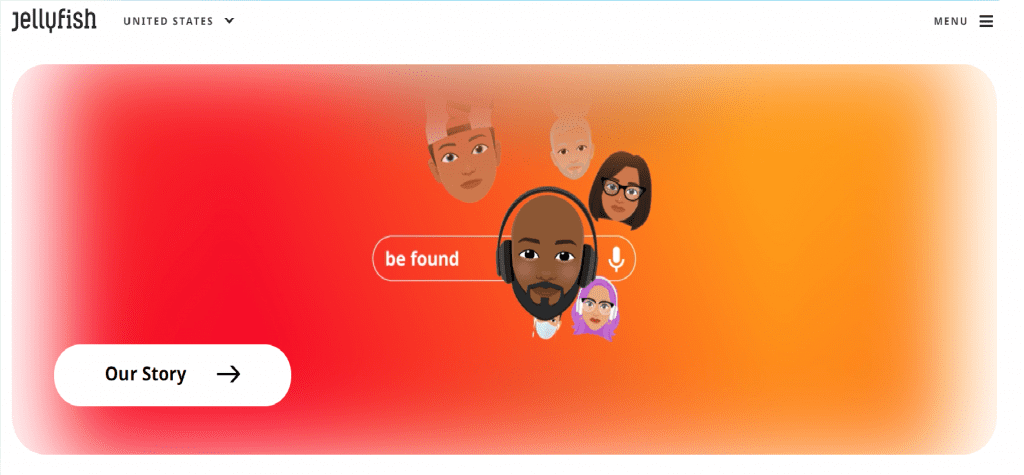 Jellyfish works across multiple platforms, industries, and countries, while offering brands a tried-and-tested portfolio of solutions. The portfolio provides magazine and newspaper publishing clients with support in PPC, Programmatic Display, SEO, Analytics, Conversion Rate Optimisation, and Digital Advertising, among others. The agency brings forth strategies for different types of campaigns targeting anyone who is responsible for buying and selling digital media.
Jellyfish's competencies in programmatic:
a six-month Academy training programme on how to buy on clients' preferred stack;
how to plan, deliver, and report on Display & RTB campaigns;
examining the targeting options in the Display & Video 360 Platform;
a proprietary system that evaluates business performance benchmarks against competitors;
how publishers make inventory available in industries ranging from eCommerce and CPG, to entertainment and gaming.
4. Hubgen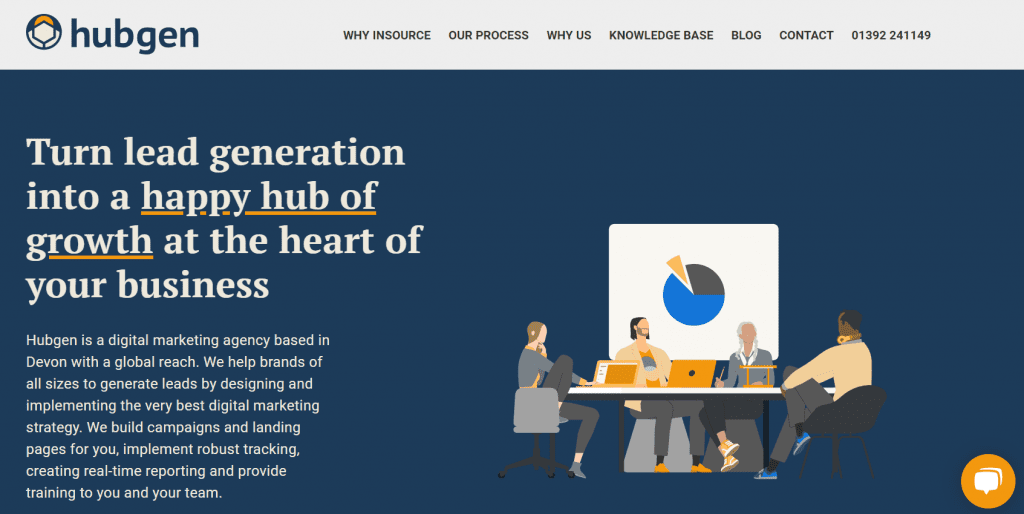 Ranked by Semrush on the list of Top 27 Digital Marketing companies in the World, Hubgen is a digital agency that focuses on delivering sustainable lead generation processes. The agency worked with a GBP 1.5 billion healthcare brand and took on their lead generation activity. Hubgen offers control on the programmatic ad buying process, allowing complete transparency to the channels that receive the maximum or the minimum conversion rate.
Hubgen's competencies in programmatic:
running localised ad campaigns in order to reach customers that are likely to convert;
designing and implementing digital marketing strategies;
delivering a scalable lead generation process to reach ROI objectives;
employing an agile lead generation hub to attract potential customers.
5. The Media Image (TMI)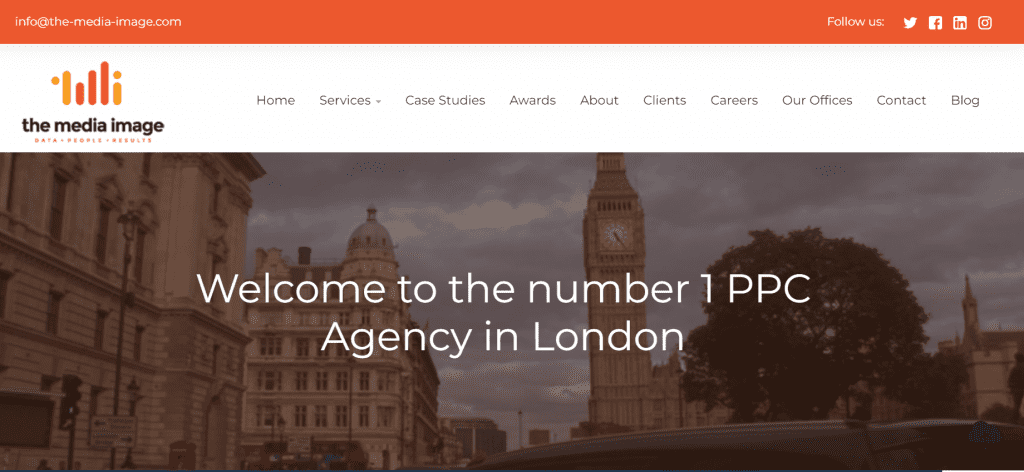 The Media Image was founded by Grant Macfarlane, the first AdWords hire within Google UK. The platform then converted from an impression-based search buy to a pay-per-click (PPC) model.
Besides PPC, TMI enables customised services for SEO, Programmatic Media, Content, Creative, and others. TMI is a Premier Google Partner and a Select Agency Partner with Microsoft Advertising.
TMI's competencies in programmatic:
creating multiple sub-campaigns to target relevant users to each brand;
data-driven optimisation to get the best results on digital marketing initiatives;
creatives that range from standard gifs and jpegs to HTML5 expandables and native ads;
biddable media reporting and cross-environment conversion reporting to track the effectiveness of ad campaigns across all environments.
Programmatic is one way to make the most of your digital marketing strategy. To reach the best results, a programmatic advertising agency can help you with the necessary guidance. Media agencies have the required expertise to build powerful and engaging advertising campaigns.
Why is it so important to consider examining your current media plan, have it in check and employ a professional agency? Because a team specialised in programmatic and a robust strategy can scale your business growth and success. Therefore, if you think of partnering with an agency or better your marketing campaign, you may want to consider having a chat with one of the above listed programmatic advertising companies.
If you want to enhance your skills in programmatic or you are a novice who has no knowledge about media buying yet, we can help you get your strategy on the right path. Let's make your ads memorable!