In today's digital world, businesses need to leverage innovation and technology to optimize their processes and services, improve efficiency, satisfy client's needs and attain success. It is equally important to have the necessary digital skill to leverage innovation and technology in order to deliver better customer experiences (CX) and optimize business processes.

If we look at aspiring entrepreneurs, social innovators, freelancers or creative business owners, digital skills constitute a primordial must-have to bring long-term sustainability in their business, especially if they are at the beginning of their career. Besides this, creativity and entrepreneurial skills are two fundamental factors that help creatives be prepared to navigate uncertain times at a fast pace.

And this is why the CIRCLE or Crossector Impact through Creativity, Wellbeing and Entrepreneurship was created. As such, the European Union addressed a series of projects - the CIRCLE being one of them - aiming to achieve results through improved digital products, creativity and wellbeing.

A cross-country, cross-disciplinary program for European freelancers and entrepreneurs, the CIRCLE was organized by Zitec, together with Impact Hub Bucharest, Impact Hub Madrid and Matera Hub.

Combining the four organizations' expertise in entrepreneurship, creativity and digitalization, since October 2021, the program has offered the perfect ground for a series of workshops focused on building 3 sets of skills: creative skills, digital skills and entrepreneurial skills, with a special focus on sustainability and wellbeing.

As the CIRCLE reached its final endeavor in March 2023, we will further delve into the main activities, highlights and lessons learned throughout the project.
Zitec and the CIRCLE: The digital journey and key insights
Zitec's team made its contribution to the CIRCLE's through the expertise and know-how to digitally transform business processes, culture and CX. Since the inception of the project, Zitec's specialists have taught the participants how to create successful digital strategies from leveraging existing technologies to digital marketing or NFTs.

Starting November 2021, we coordinated a series of online workshops where participants from Romania, Spain and Italy were encouraged to develop their digital competences.

After a series of online and offline digital wellbeing workshops and traveling circles that sedimented the theoretical basis for digital transformation and skills, in January 2023, we created a Barn Rising event for peer-to-peer sharing. This allowed the participants to put into practice their learnings.

The event tackled aspects including the customer to client journey, the buyer persona and target market, pain points and how to meet the end-user's requirements. In an on-the-run session, the entrepreneurs and creatives shared the resources that could bring digital value to their business.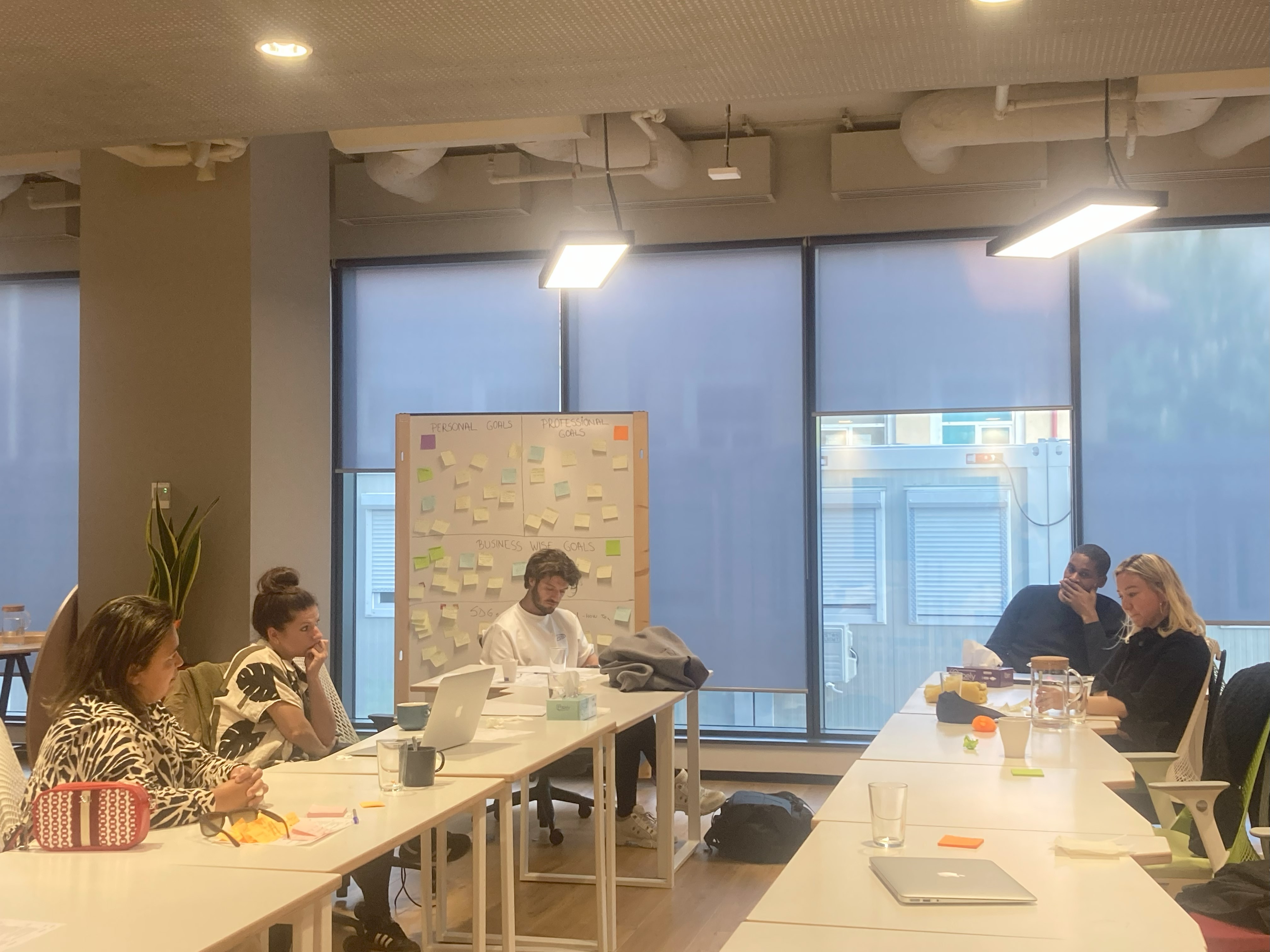 Being in the middle of the CIRCLE: a participant's thoughts on the project's impact
Adela Ioniță is the founder of "Tu în centru Coaching", a coaching business that helps people master themselves mentally and emotionally. When Adela joined the CIRCLE, she was searching for accelerators, incubators and programs suitable for coaches. And the CIRCLE fit her like a glove.

During the project's workshops, Adela learned about the "6 Thinking Hats" model, which redefined her business model. Thus, she managed to put into practice better programs to serve her clients, as well as better systems for a sustainable business. In her own words:
I had no expectations when I joined the CIRCLE. I was just curious and open to the initiative. The program was a very nice surprise, with many useful learnings.

Adela Ioniță,
Founder, Tu în centru Coaching
Conclusions and insightful learnings at the end of the project
Here is, in a nutshell, the courses that this European project offered to its 60+ European entrepreneurs and creatives:
English courses
Italian courses
Spanish courses
Romanian courses
In March 2023, the CIRCLE projects ended, leaving behind many valuable materials to stir the entrepreneur and freelancers' interest in practicing their business creativity and digital skills. To be able to change the course of their organization, all the lessons, guidelines, checklists and the know-how are included in 3 kits: the Entrepreneurial Kits, the Creative Kits and the Digital Kits.