Due to the complex and specialized technology business environment, many organizations find it challenging to go on a digital transformation path independently. Most of the time, partnerships with software development companies are an excellent method to aid the process.
Regardless of your business segment or industry, an experienced software development company can boost your ability to innovate and sustain healthy growth. In the provider selection, you need to evaluate the countries with the desired facilities to externalize your software project or development capabilities. Bear in mind that the advances in collaboration tools and software development frameworks allow for more control and constant updates with the team even if it is not located in the same country. Also, pricing might differ considerably in certain regions with more favorable tax policies, fiscal incentives, or lower employment costs.
Choosing the right location for your software project might be challenging, certain companies even neglecting the necessary due diligence in this process. For this reason, we've put together a checklist that will help you systematically evaluate potential countries by considering 6 important aspects:
1. Time zone alignment
Modern software development requires seamless, continuous cooperation. To ensure an optimum level of collaboration, try to apply the proximity criteria in the selection process. This can lead to more cultural commonalities, team connections, and a better grasp of a product's business logic and user needs. Furthermore, clients can collaborate in real-time with the supplier team, with little to no delay in response due to a short time zone difference of only a few hours. This proximity reduces the likelihood of incorrect assumptions and additional requirements for detailed documentation, not to mention the efficiency and agility in emergency situations.
With direct flights to many European cities, Romania is in a good position to offer the right setup in terms of team connection. Face-to-face client meetings are possible within a few hours, ensuring the expected level of engagement in any software project.
2. Tech talent pool
Business process outsourcing and shared services centers, along with a large tech talent pool are perhaps some of the most important aspects to consider when evaluating potential locations for your software project.
Romania is one such location that quickly became a top destination for global companies such as Oracle, IBM, Amazon, and Microsoft, which leverage the local development potential. In recent years, the IT&C sector has grown significantly, turning Romania into one of the most favorable outsourcing locations for software development. The IT sector in the country counts over 120K specialists, with more than 8K graduates joining the labor force every year. Almost all major cities in Romania have technical universities and some of them are established IT hubs. Combine these with tax advantages, fiscal incentives, a business climate that welcomes foreign investors, and lower general employment costs compared to other countries and you get the right setup for externalizing your software project. Moreover, according to EY's 3rd edition of the Attractiveness Survey, Romania is the 4th preferred investment location for investors across Europe next year.
3. Internet connectivity
Although assessing the quality of internet connectivity may seem self-evident, it's frequently disregarded. Consider the following:
Are there high-speed and dependable internet connections in the region?
What is the possible cost of lost production or inability to respond rapidly in critical situations?
Nearshoring to top-tier locations mitigates such risks thanks to a modern infrastructure that allows for a smooth transition to a remote workforce. One such location is Romania, which is constantly at the top of the European countries with the highest internet speed.
4. Communication skills
Developing a solid cultural bond with the IT partner through effective communication deeply impacts a software project's success. From a procurement perspective, efficient communication with a potential software development company begins with the accurate and transparent drafting of the project specifications. In this stage, the software supplier's ability to identify the missing information, carefully listen and address clarifying questions saves time and avoids unwanted additional costs.
On the other hand, there are language hurdles that obstruct the implementation of new processes, limit necessary input, and reduce team performance. In this case, it's important to evaluate language abilities directly during a technical interview or through independent language-specific assessments. This effort can be diminished if you choose a country with developed English skills, such as Romania, which constantly ranks at the top of the world's best non-native English-speaking countries.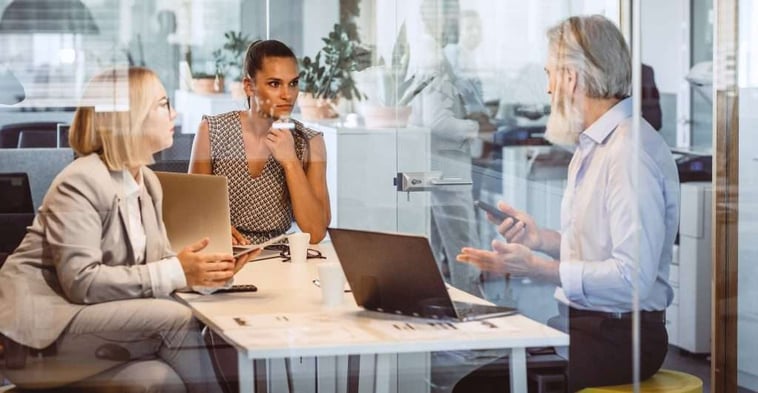 5. Team structure
Companies applying agile methodologies in their software development and delivery process have autonomous Scrum teams with roles such as Project Manager, Product Owner, Scrum Master, and Developers, ready to address every project's phase or needs. Besides technical skills, check if the Project Manager has the experience and appropriate qualifications. Strong management skills will have just as much of an impact on the team's performance and productivity as technical expertise. A hybrid approach that includes a Project Manager on the software development company's side and a Product Owner/Manager on your side is optimum from a collaboration perspective.
6. Company culture, integrity, and social value
Along with the level of experience of an IT software provider, a strong organizational culture is one of the criteria you should consider in the IT supplier selection process. Culture is crucial when it comes to innovation. When creative ideas are brought to the table with the trust that the software development company can implement them, innovation is achievable. Furthermore, developing a transparent, trust-based working relationship requires an organizational culture fit.
Company culture is visible from the very beginning during the negotiation process. Software service purchases result in medium or long-term relationships with software providers. Therefore, the software provider's competitive, integrative negotiation style indicates how the post-contract relations will unfold.
Community implication is usually proof of how an organization lives up to its mission. Companies that provide services focusing on social, environmental, economic, and general well-being improvement could prove strong long-term partners. There are three directions to pursue in assessing the integrity and social value:
Check if the partner has a Code of Ethics/Conduct

or other compliance policies that

clarify an organization's mission, values, principles, or legal implications, linking them with standards of professional conduct;
Search for partners whose business practices respect human dignity, take care of the environment, are not in breach of law, and do not endanger the company's reputation;
Ask the supplier to sign a Supplier Code of Conduct in the prequalification phase.
Why choose Zitec as your partner for software development
With 19 years of experience in custom software solutions, eCommerce products, and digital marketing services, Zitec has a team of 300+ certified software engineers, designers, QA engineers, cloud consultants, DevOps engineers, and digital marketing specialists. For our clients, we leverage our expertise and global partnerships with Microsoft, Google, VTEX, Facebook, or Adobe to build the solutions our clients need.
Over the years, we've built a strong organizational culture, which is recognized internally and outside our company through awards such as Employer of the Year and Best Onboarding. Our goal is to shape and employ technology so it inspires and empowers people and organizations to achieve their utmost potential. Our Scrum teams support clients in their mission to become leaders in their markets, advance security practices, sustain accelerated business growth, or build strong value propositions and meaningful customer experiences.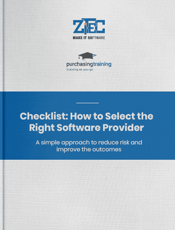 Now that we've tackled the importance of selecting a suitable location for your software project, we encourage you to download this eBook for free, as it contains further valuable insights about all the things you need to take into account in the IT supplier selection process.
We're always open to discussing your ideas or projects, so if you have any questions, feel free to get in touch any time.