At Zitec, building and maintaining meaningful friendships, successful collaborations, and strong communities is an important part of what we do. We often celebrate milestones and success stories. With this came the need to do it in a unique way. You know, coming together and true bonding ask for more than just any kind of beverage!
Just like with our code, we like our beer well crafted. But first, let's find a cool name!
Six years ago, a group of young, ambitious, and creative minds decided to craft their own beer. The recipe had to be unique, a versatile mixture that would challenge people's perception of beer and embody a strong but refined flavor. Of course, the name of the new beverage had to bear deep meaning and define us as a team of curious and creative individuals.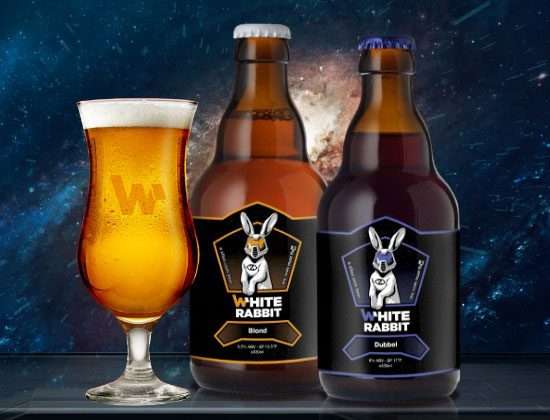 From the very beginning, White Rabbit had the right resonance. In literature and movies, White Rabbit is not a usual rabbit. In Alice in Wonderland, he is carrying a pocket watch and has somewhere very important to be. Alice chases him and that's how the adventure begins. Following the white rabbit means finding yourself in the middle of an extraordinary situation, which usually challenges your beliefs and changes your life. In the Matrix, Trinity tells Neo to "follow the white rabbit". This way, Neo is able to see the truth and realize his full potential. In our industry, following the white rabbit means opening up of new and infinite possibilities of how technology can reshape our future in ways we never thought possible.
At Zitec, the white rabbit is related to creativity, innovation, and chasing our dreams. Moreover, it stands for going out of our comfort zone and writing our own stories. We believe this is the perfect setup for brilliant ideas and achieving true progress on a personal and team level.
White Rabbit over the years
Beer is a complex drink and needs time to get to its most exquisite form. Already accustomed to iterations and agile thinking, we knew the Zitec beer had to go through a journey of discovery of new flavors and bottle designs, once the name was settled. First, a well-crafted IPA came to life in 2015, then for the second edition, we tried an American Pale Ale, both produced by Ground Zero. Our quest for perfection and desire for experimentation continued. For the third edition, we tried an exotic mix, created by Hop Hooligans. The following year, the West-Coast IPA, Belgian Enkel, Pumpkin Ale, and the Australian Pale Ale produced by Three Happy Brewers were ingredients of unforgettable celebrations and success stories.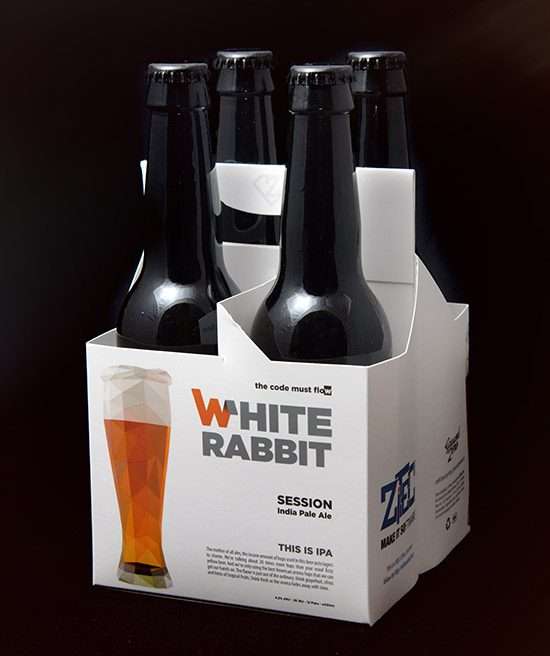 Produced by Oriel Beer, the latter three editions of our White Rabbit beer came in sleek designs and powerful flavors. In the seventh and most recent edition, we embark on a journey of awakening our senses with four varieties: from blonde and fruity, to dark and full of spices. We couldn't help but share this amazing mix with all our colleagues, friends, partners, and collaborators! They have already tasted (and tested!) our White Rabbit 2021 edition!
How to get the limited edition of White Rabbit?
It's simple: check our available positions, send us your resume, and join our team! The beer is on the house, of course, and we'll serve it right in our Bucharest or Brasov office, just as you please. If you choose to join us remotely, we'll make sure the White Rabbit beer gets to your doorway in no time! If you're already curious, we have a dedicated page for our White Rabbit beer! Enjoy your … reading and cheers!