The inspiring side of every Zitec internship
In 2022, we're happy to celebrate the 11th year of internships at Zitec. There have been some exciting experiences for us all and we're already counting several generations of interns who have developed their knowledge and skills in PHP, Drupal, Magento, Ruby on Rails, .NET, QA, PHP, and Online Marketing. Even more exciting is that over 90% of the participants in these internship programs usually become members of the Zitec team. Many of our interns are still members of the Zitec team years after.
At first, our interns have two things in common: they are students or graduates and join us with a strong motivation to build a career in the tech field. They join a community where they can exchange experiences and perspectives, gain knowledge and have fun. Also, they get to work in real teams and projects and eventually join us full-time.
An internship lasts 3 months during which the trainees have the chance to learn, be mentored, and get used to internal flows and processes. Moreover, they can work on real assignments that have an impact on current projects. They have a balanced schedule that combines learning, training, practical assignments, code reviews, performance management, scrum ceremonies, or events. All our internship programs are paid, and the schedule is flexible, allowing you to work and study at the same time.
We believe that an internship opportunity should be open to everyone, no matter where they live or how they like to work and learn. Therefore, we welcome everyone in the country to apply, not only from Bucharest or Brasov.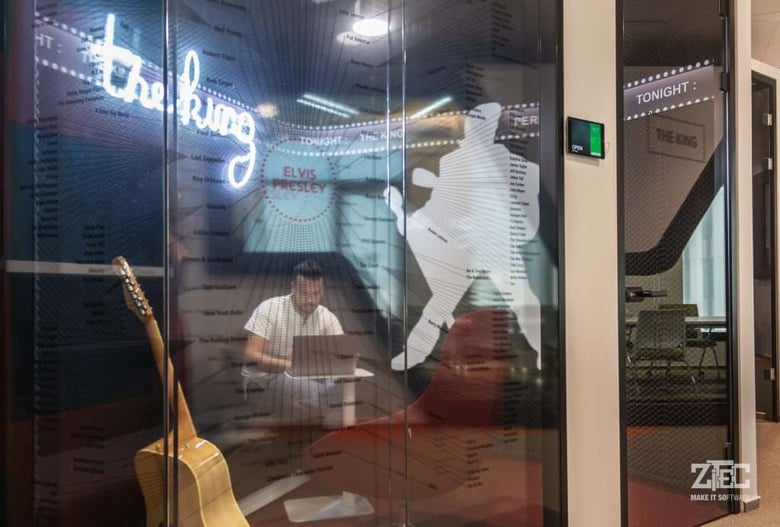 Spilling the secret of the selection process
The first phase of the selection process is the HR discussion, in which we're eager to learn more about your personal objectives, passions, and plans for your career. Tech-savvy but also creative people are always encouraged to apply! That's because we value, above all, people's potential, motivation, and eagerness to learn, not necessarily their background.
The next phase consists of a theoretical test that focuses on general concepts and specific scenarios and potential solutions, depending on the type of internship you're applying for. Your knowledge level is important. However, more than this, in this phase we'll evaluate your attention to detail, your reasoning and problem-solving skills, and also your potential to grow in a specific role.
The last step in the selection process is the final discussion with your potential mentors. It's the perfect opportunity to get a grasp of what exciting things they have in store for you. Also, you can ask all those questions that will help you both decide on the future of your potential collaboration.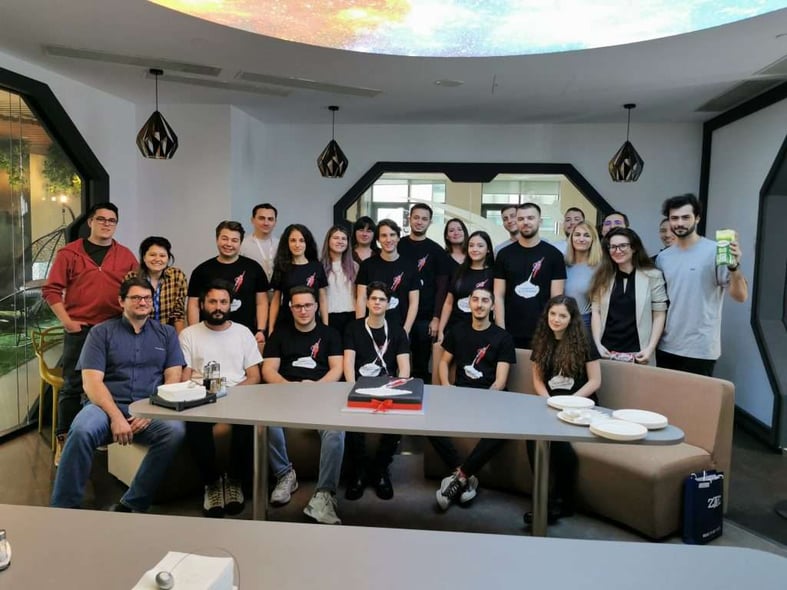 The mentors
Over the years, we saw great interest within the Zitec teams to support the entire internship process. We were thrilled to see even former interns become great mentors and organizers, and really be able to provide the complete overview of what it's like to be an intern, grow and become a true professional at Zitec.
Being a mentor is perhaps one of the most rewarding experiences. But don't take our word for it! We've gathered some impressions from our mentors from recent internships:
"When I heard about the possibility to help organize Zitec's QA Internship I was hesitant at first, but then I realized it was my chance to give back and teach others all the things I learned, from both my Internship as a tester and all years of working in this field. It was the best decision, as I got to know 8 beautiful, smart and curious interns, which luckily for us, all became our full-time colleagues in the QA Department. Besides working with them, I also got to know my department colleagues better, which helps in becoming a better team. For one of the interns, I also became a mentor and I recommend it to anyone, as you get to not only test applications or websites but also test your communication, feedback, and learning skills."

Sorina, QA Tester
"One of the best parts of the internship was the discovery of 8 funny, involved, positive and eager-to-grow people that become our interns and then joined us full-time. We were able to involve a lot of people from Zitec who went out of their comfort zone to sustain the knowledge-sharing part for the interns. Of true help in this process was the use of Google Classroom, which made our work a lot easier as we had the whole information structured by days. It's a fact that interns did a very good job in assimilating the information within 2 months and then it followed a one-month period of shadowing on real projects. Over that last month, we gave them the opportunity to use the information gathered to validate it in practical assignments."

Marius, Lead QA Engineer
The latest Zitec traineeship: QA & PHP Traineeship 2021
Our QA & PHP Internship last year was a true success! We're proud to say that Andrei, Daniel-Vlădut, Maria Manuela, Tiberiu, Bogdan, Alexandru, Daria, Florin, Adrian, Ana Maria, Georgiana, and Cristina-Anamaria are now official members of the Zitec team. They shared with us their thoughts on the traineeship program and the entire experience at Zitec:
"During my traineeship, I had the opportunity to interact with very dedicated, professional, and empathetic trainers. The presentations they held were interactive and were always accompanied by a task meant to challenge us. Although they were not exhaustive, they were meant to provide a good overview of what it means to be a good tester. We also had the opportunity to visit the headquarters and get to know our colleagues and we were assigned a mentor and a performance manager. I have to admit it was a very good starting point in my career. I was surprised by everyone's involvement and the fact that there are many projects in the company's portfolio, so you can later choose the one that suits you best."

Alex, Associate QA Tester
"Being an intern at Zitec is about being a member of a big family. I've never felt that I was just an intern; it felt like I've been there forever. Personally, this traineeship was everything I needed before becoming a real employee. I was taught everything from scratch, which helped me learn and understand things in the best way, without any missing pieces of information; this helped me perform at my best. I think the part I liked the most about this traineeship was that everyone was making sure we got all the information we needed and never missed a thing. They were all so involved and I really loved that!"

Daria, Associate QA Tester
"Being an intern at Zitec is about growing, even if we talk about programming skills or communication skills. I liked that our trainers were so involved and they helped us a lot, answering all our questions with patience. This traineeship was the right beginning for my career, and I can say that I now have a really strong knowledge base thanks to Zitec."

Andrei, Software Developer
"Starting the traineeship at Zitec has made me realize that this is the career I want to follow. After graduating, I was still not sure about what job to choose, but those 3 months of training to be a tester helped me decide. The fundamentals have been laid down in the University, but at Zitec I have improved the technical skills I need and developed new ones to continue my career as a QA Tester."

Florin, Associate QA Tester
"Being an intern at Zitec is about being yourself, being eager to learn and try new things, and being free to experiment with the things you already know and the things that are taught during the internship. All you need to do is persevere and have fun!"

Ana, Associate QA Tester
"This traineeship jump-started my career as well as my interest in software testing. I ended up with so much information on manual and automated testing through many workshops and exercises, and even testing an actual project that was about to be released, which made me feel like a real member of the testing team. For me, being an intern at Zitec is all about knowledge, fun, and practice."

Georgiana, Associate QA Tester
"The whole experience was wonderful. I met people who are passionate about what they do, who always have a good vibe, true professionals, and people who like to have fun and live their lives beautifully. With this internship, I entered such a beautiful world that I could have not imagined until now. Zitec is a big family. Zitec is definitely the best thing that has ever happened to me. In a few months, I've learned things that I failed to learn in college. Here I can say that I evolve every day. I am very grateful for this opportunity."

Ana, Software Developer
"What I liked most was the fact that I had a clear and very well-structured curriculum, starting with theoretical information and then applying everything to small projects. I think it was the best learning roadmap I've ever seen. At the same time, the support that my mentors gave me whenever I needed took the whole experience to a whole new level."

Adrian, Software Developer
What's next?
This year we have ambitious goals! We're preparing an exciting series of internships on diverse technologies. All you need to do is keep an eye on our Careers page and apply or share the news about our internship opportunities to a friend or colleague!
Our current traineeship openings:
Stay tuned for more openings!