There had been talks about the need for a team event throughout the company for a while. Zitec's team has grown exponentially in the past year, and not only did our long-time colleagues want to meet the new team members, but they also wanted to have a good time together, like back in the "old days".
We wanted to have the team event in an outdoor location that would have a nice landscape and could also provide enough entertainment options to suit all tastes. One place seemed to tick all the boxes. Located in the heart of the Moldova region, Zaga Zaga is a privately owned miniature delta, with astonishing lakes, canals, and floating houses. The many attractions, including a swimming pool, tennis court, boat dock, and bike tours made the decision very easy.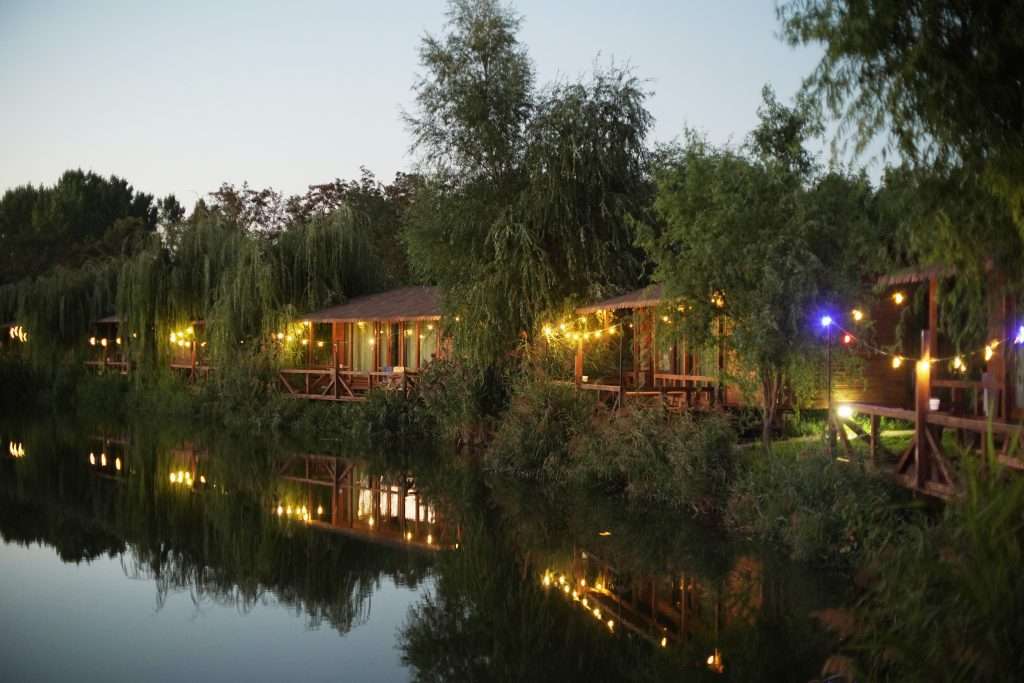 We set the date and with four days and three nights together to look forward to, the anticipation started building rapidly. With safety being our biggest priority, we set up a testing booth at the office and made sure that all participants were either fully vaccinated or tested prior to boarding the buses.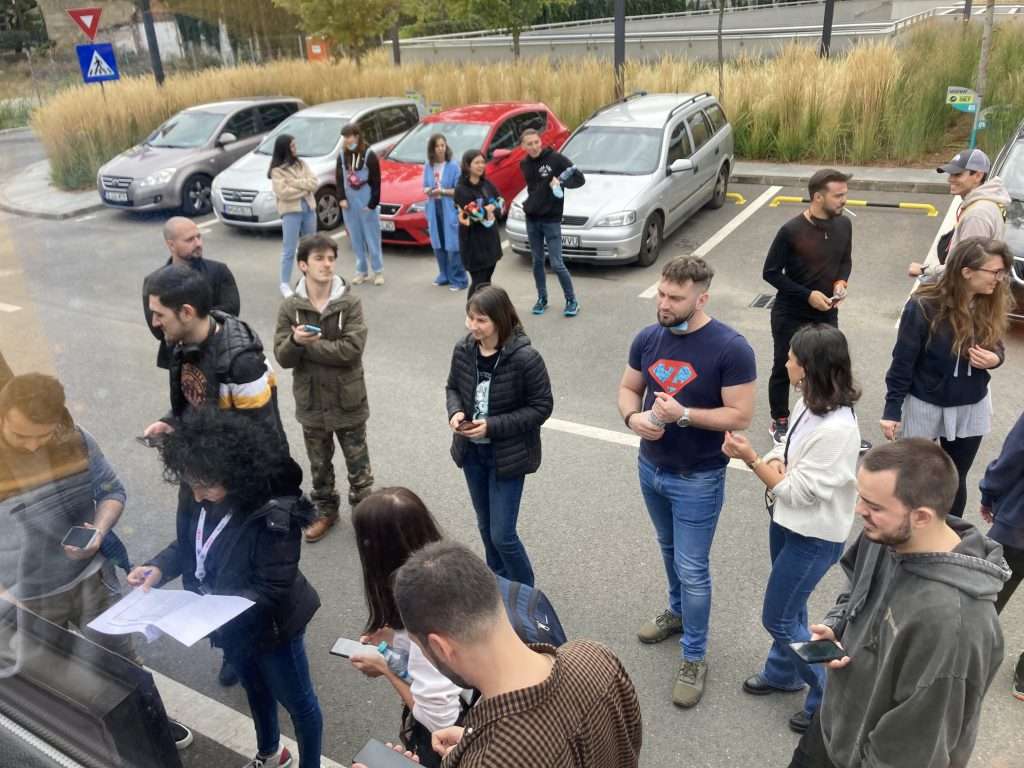 Our hosts greeted us with excellent local cuisine and in no time the party was on.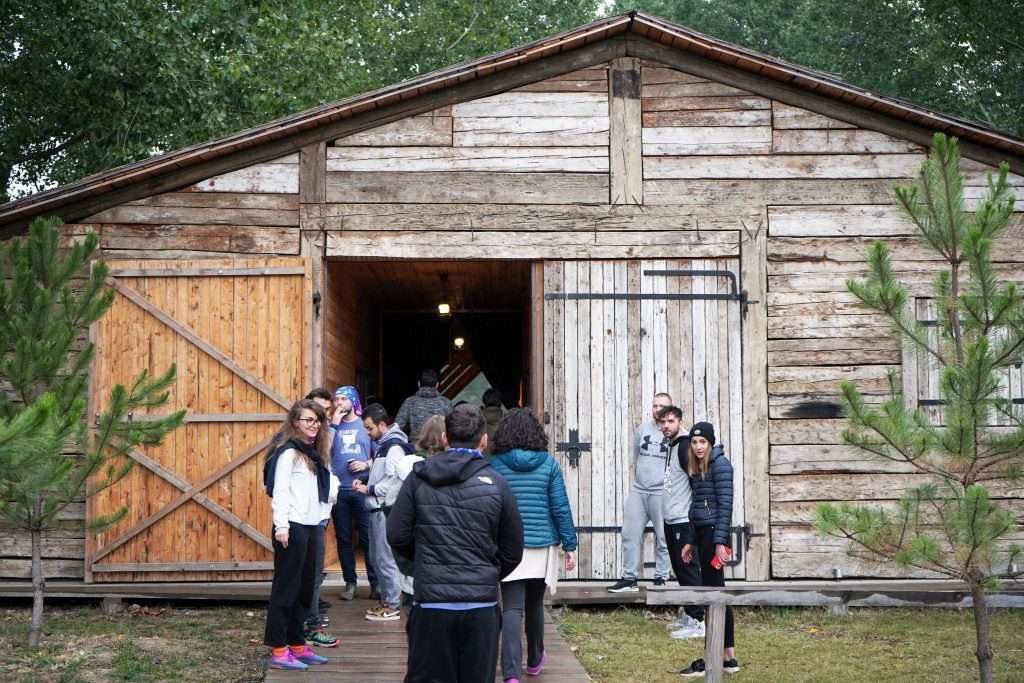 The next morning, we split up into teams and explored the many various activities available at Zaga Zaga land. Some of us went rowing, others went for long walks or bike rides, while others preferred to have fun indoors around a board game.
Our very own Alex Lăpușan put a smile on our faces with a funny warm-up game.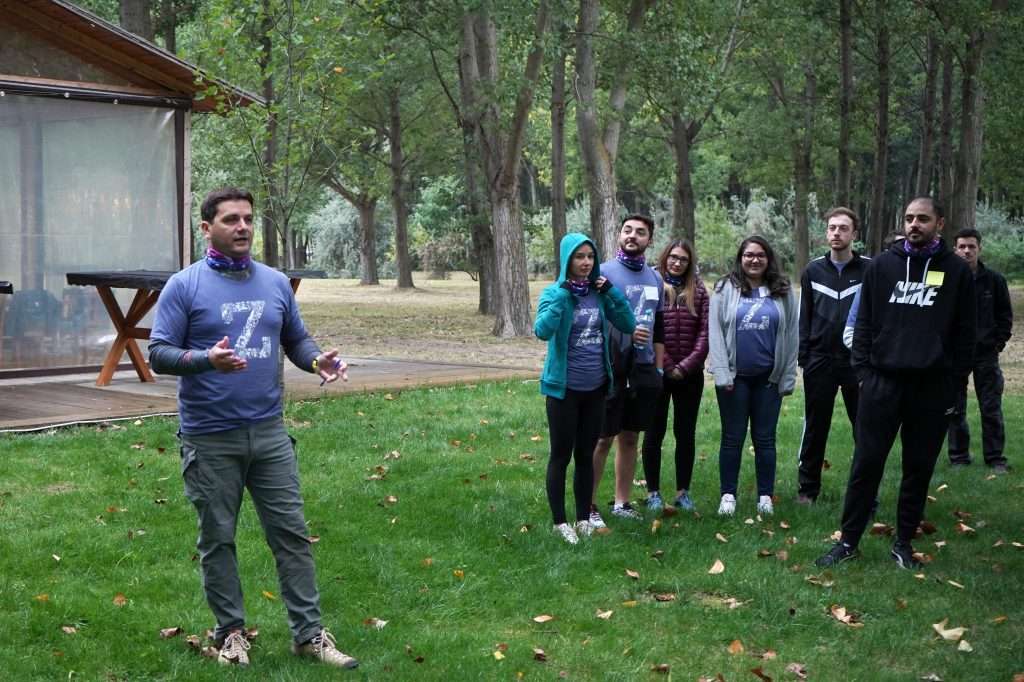 We then split up into groups for an interactive activity that would help us learn more about one another. Rather than sticking to classic themes and questions, we avoided cliches and put our imagination to work. With a list of interesting questions, the conversations were rich and entertaining. Shared humor is probably one of the best feelings you can get within a team and we were fortunate to have plenty of it.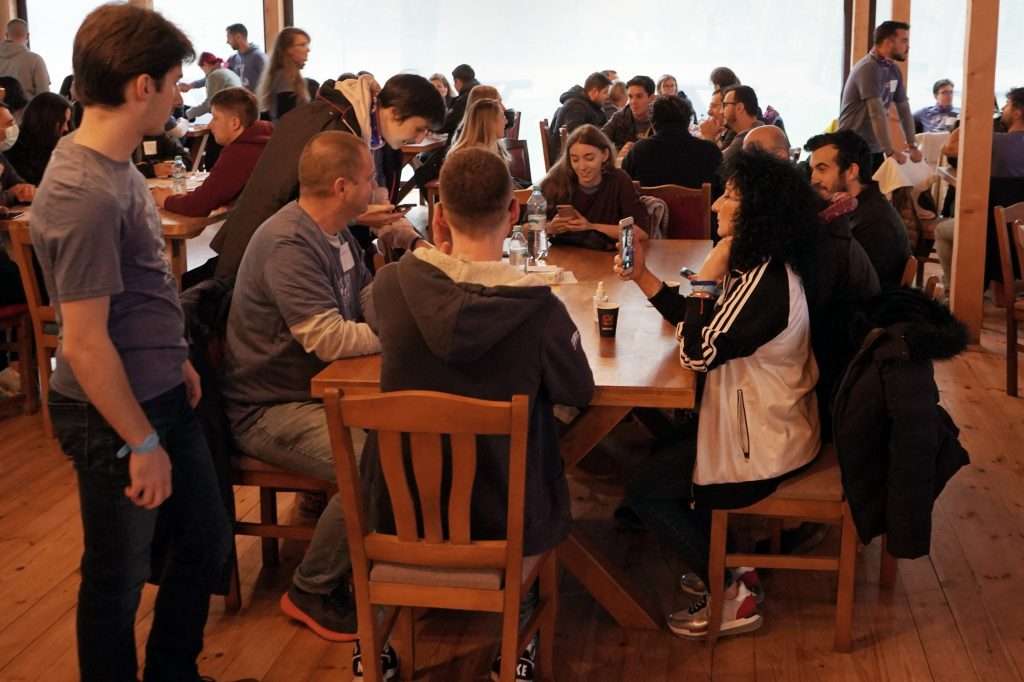 Little did we know the night was packed full of surprises. We indulged in a delicious fried veal and the night continued in a true celebratory atmosphere, thanks to Daniel Constantin's taraf band who put on a show like we missed seeing.
It is a well-known fact that we have many gifted musicians in the Zitec team. So it was only natural that some of them take the stage and delight us with a spontaneous performance.
The weather cleared up on our last day and the bright sunny sky encouraged everyone to engage in the various pastime options available. We thought it would be best if we let everyone decide for themselves what they want to do for fun rather than creating a tight schedule.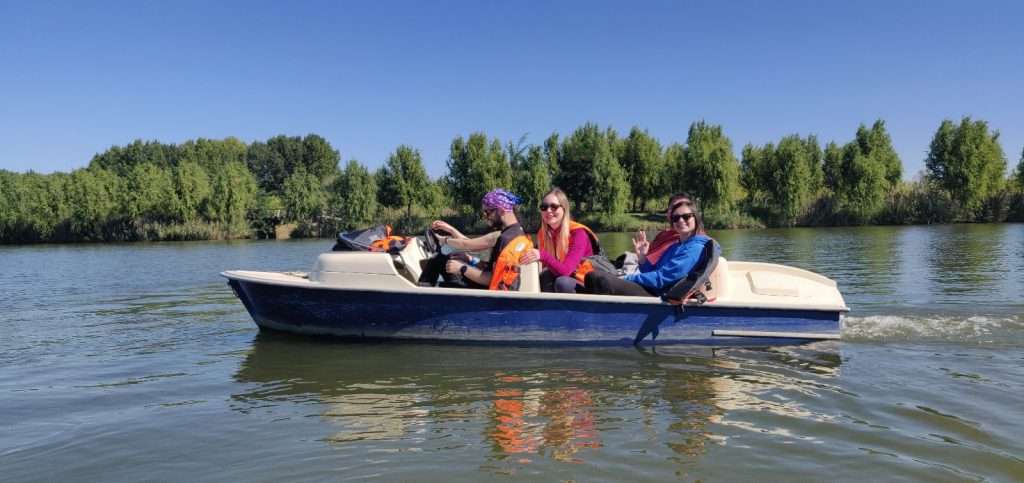 Some of us played human foosball, while others went for probably the last outdoor swim of the year and bathed in the late summer sun. A few of us tried their hand at fishing while other colleagues tested their shooting skills at a laser gun shooting range we set up.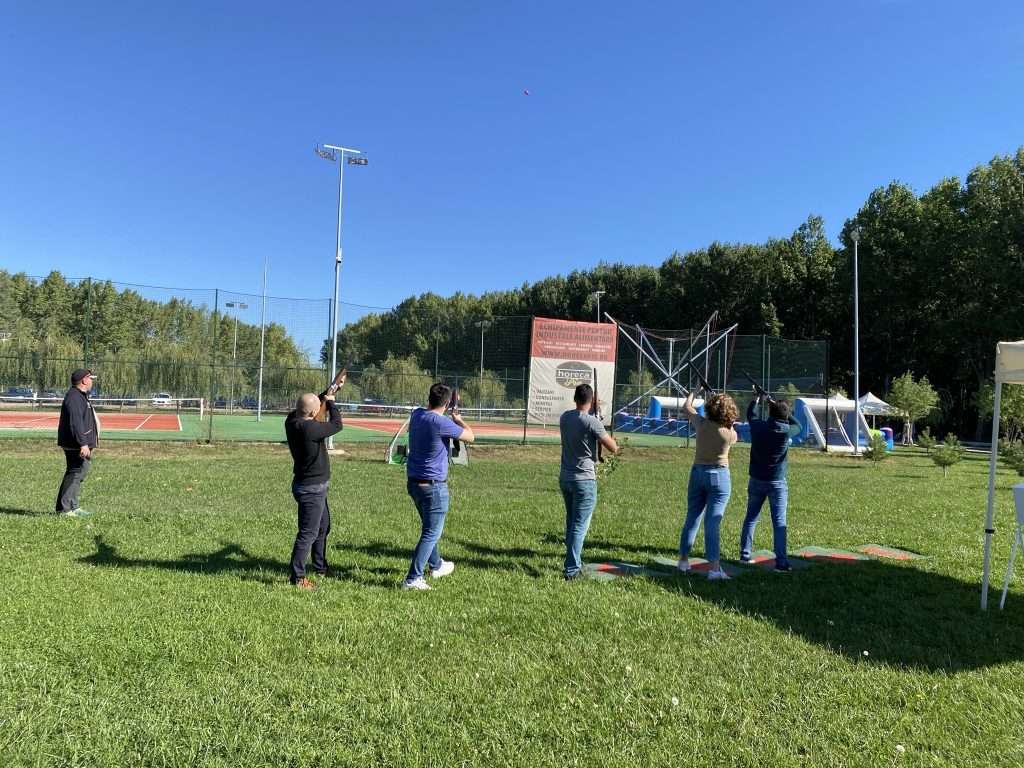 Time does go by quickly when you have fun, and we enjoyed every bit of it. We couldn't end our team event without a proper campfire. We all gathered around it and enjoyed a peaceful moment.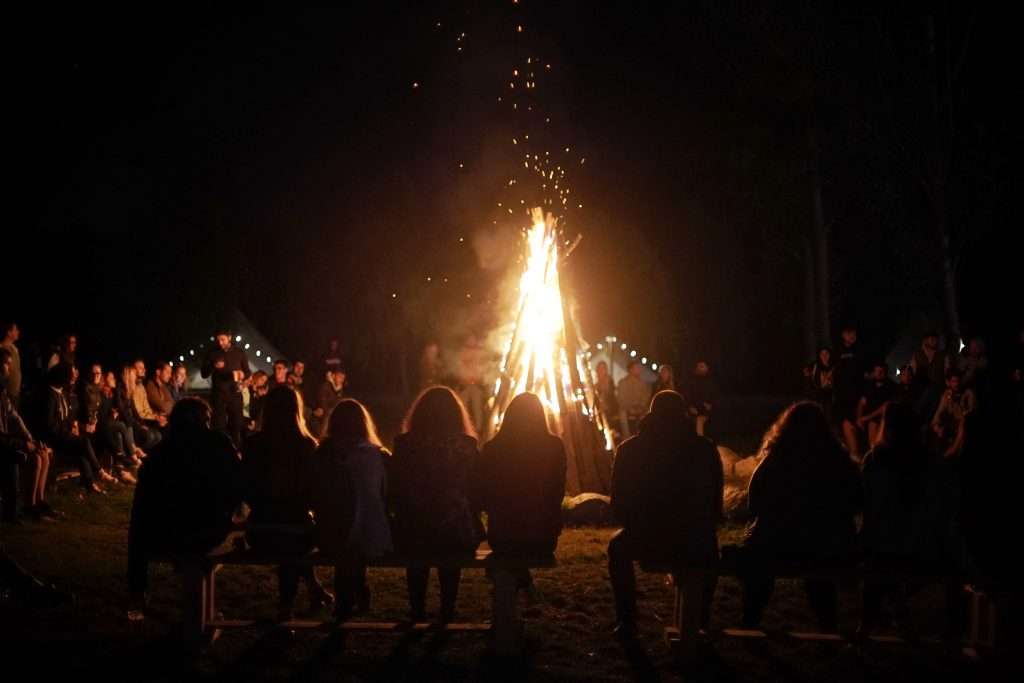 From a logistics perspective, our weekend together would not have been possible without strictly applying and respecting the recommended safety precautions. The team event took place without any suspected infections with COVID-19.
Although it was harder than ever to organize, this year's trip will definitely be a source of fun memories to treasure in the future. All we can say is we look forward to the next one!
Here is a gallery with more photos from our team event.
Here is what some of our colleagues had to say:
Short history lesson: team buildings at Zitec are super cool. Like from a scale of 1-100, they're a 150. I missed my first one – back then, I got hired one week after the team building and was wondering how it felt like for new faces. Got that figured out now with the 2021 edition, since all of us are new somehow, to these hybrid working conditions, to the new team size, and to the new rhythm. Is TB still epic? Heh, at least 250 now. (Bogdan Ioniță)
Z18 Team building – 4 amazing days fueled by great location, tasty food, engaging activities, and wonderful music, all made possible by Zitec's community. (Lavinia Cutinov)
If I had to describe this year's team building in one word, that would definitely be "AMAZING". I really missed gatherings like this, I missed the dance, the people, the sleepless nights (even if they are a little harder to recover now), the chats, and the general feeling of normalcy. The general organization of the event was structured and with all the precautions so that we can be safe, so a bonus point for this. I was glad to see many new coworkers, but the same Zitec spirit. (Irina Belei)
As for my first team building ever, I can only say that it was truly amazing! I had the opportunity to meet awesome people and I felt welcomed and accepted. The location was a good opportunity to disconnect and have fun with a lot of activities. It is the very first time in my life that I have found a team who knows how to work effectively, putting a lot of passion into what they do, and at the same time knows how to party and have fun! I am grateful to be part of the Z Team. (Adela Dragomir)